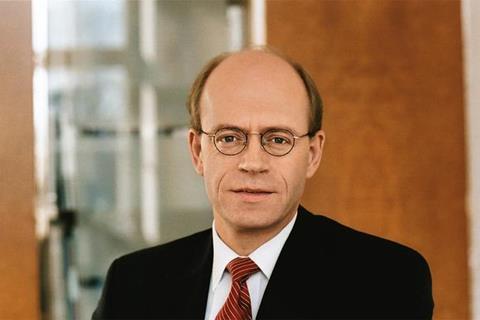 Munich Re's outgoing chief executive, Nikolaus von Bomhard could return to the German reinsurance group as chairman in 2019 once his cooling-off period is over.
Von Bomhard said: "I have pretty much 11 months to go and I'm at full speed and I'm not retrenching anywhere yet.
"After [next] April, I will certainly step out, cooling off with all that comes with it. If I might come back two years later, we will have to see. The option is out there for both the company and myself … I would not exclude it."
Investors have also said they would be open to the prospect of von Bomhard returning to the company once his cooling-off period was over.
But they added that he would not be able to hand over a company without legacy issues, the FT reports.
Munich Re top 20 investor Ingo Speich of Union Investment said von Bomhard could have responded more quickly to the underperformance of Munich Re's primary insurance unit, Ergo.
Von Bomhard is stepping down as chief executive in April 2017, when he will be succeeded by Joachim Wenning.
A return to the company in 2019 would mean he had served the two-year cooling-off period required by German corporate governance rules.
The contract of the current Munich Re chairman, Bernd Pischetsrieder, expires in 2019.
Von Bomhard added that given the long-term nature of reinsurance, it also made sense to have a degree of continuity.
"The influence of the chairman on the strategy is limited in Germany. This is very different from the UK … Here you are a little bit more the elder statesman."