New head of business development Steve Scott will be responsible for expanding broker relationships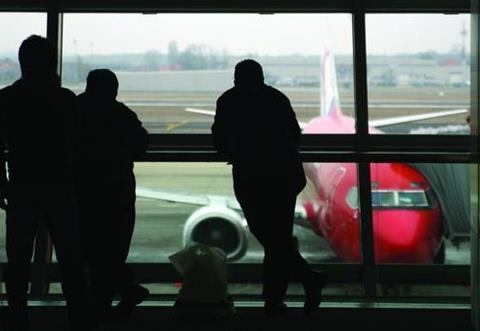 Insurer Travel Insurance Facilities Group (TIFG) is planning to become a top-five travel insurer within five years as it makes plans to expand its broker partnerships.
The insurer has already won 10 new pieces of business worth around £5m in gross written premium since September.
The most recent high profile win was with Boots. Through its subsidiary, Infinity Insurance Solutions, TIFG replaced AIG as the schemes provider for Boots' travel insurance offering.
TIFG has two arms; a business to business (B2B) division, where travel insurance products are distributed through brokers, wholesale, affinity partners and financial services providers, and a business to customer (B2C) arm, which distributes products directly to the customer through its broking brands.
TIFG controls around £40m in GWP across all its businesses.
According to managing director Richard Smith, TIFG currently sits in eighth position of the top travel insurers but it wants to grow to more than £50m GWP and challenge the top five; AXA, Aviva, Direct Line Group, Great Lakes and Ageas.
Smith stressed that TIFG would not grow at the cost of just writing business for business sake.
He added: "Our plan is to balance growth with profitability and with relationships. It is a little hard to say if that is going to be in two years or five years. When we set out our last five year strategy we achieved it in two years."
Smith said TIFG's selling point is that it can offer an end-to-end facility for partner companies.
The insurer provides a variety of services that range from underwriting capacity, call centre services, product consulting, product development, to ecommerce and SEO.
It also has a range of inhouse services which include medical screening, claims management and emergency medical assistance.
In order to grow, Smith said the insurer was planning to expand its broker partnerships and build upon existing client relationships to identify potential opportunities.
TIFG recently hired Steve Scott as its new head of business development. He will be responsible for TIFG's growth strategy.
Scott joins TIFG from Collinson Insurance where he held the positions of wholesale sales and strategy director.
Smith said: "This appointment further strengthens the group's experience in the travel insurance sector.
"It is the level of experience, coupled with the drive and commitment of the team that makes our business and the MGA sector where the insurance industry's entrepreneurial spirit really lies. Our team's recent win of the Boots Travel insurance product is testament to that shift in the attitude towards specialist underwriting."