The research found that 85% of those with a black box would happily opt for a cheaper alternative
Almost a third (29%) of younger drivers are wrongly blamed for road accident or sturggle to prove they are not a fault, revealed Nextbase.
The research conducted by the dash cam manufacturer also found that driving improved for over two thirds (67%) of respondants using a dash cam, Nextbase hopes to give younger drivers the benefit of low premiums whilst keepinging them safe on the road.
The firm has started an initiative with specialist young driver insurer MyFirstUK to lower premiums where a a Nextbase dash cam is fitted.
Nextbase claims that this is the "first time" that there has been a discounted alternative to the black box. The research found that 85% with a black box would happily opt for an alternative to save money.
Richard Browning, director at Nextbase, said:"With research showing that a large proportion of young drivers are getting blamed for accidents that may have not been their fault, a dash cam can act as a witness to help prove innocence.
He added: "Research shows that the older you get, the worse your reactions are, however younger drivers are still getting penalised with sky high car insurance costs. By unveiling this offer with MyFirstUK, we hope to give the younger generation a solution to keep safe on the roads and save money at the same time."
"Flustered"
Nextbase highlights that younger motorists often feel "flustered or panicked" in the event of an incident as they lack the driving experience to deal with road accidents, potentially leading them to "admit fault" at the scene of the crime even if they were in fact the victim.
It said that dash cams can act as an "independent witness on the road," encouraging confidence in young drivers and serving as an aid to prove innocence.
It also showed that when a dash cam is fitted in vehicles alongside a black box, 67% improved their driving over a three-month period, in comparison to a black box alone.
James Noble, managing director at MyFirstUK, added: "Our focus is to offer quality car insurance for young drivers at an affordable price, as we believe it's important to give this age group a chance to grab a great deal, but also feel confident on the roads – which the dash cams can help to do."
Telematics
Insurethebox also support younger drivers but use black box telematics to positively influence premiums, recently demonstrated in its research around driving behaviour during World Cup matches.
Its road safety manager cites the firms Accident Alert service as an example of telematics making roads safer and how it works in the event of an accident.
Simon Rewell, road safety manager at insurethebox, said: "We provide young drivers the benefits of connected motoring – and they don't need to buy a brand-new car to access it. If an alert is triggered, we attempt to contact the driver to check that they are safe and help them if they have been involved in a collision.
He adds that in an accident, if Insurethebox cannot reach them, "we will review and make a decision on whether to call the emergency services" giving the location of the vehicle
In July Aviva launched a dash cam on the back of its Aviva Drive app, with access to the footage being controlled by the user.
Nextbase UK was established in 1999 to design and build affordable portable entertainment systems, it later launched a range of dash cams, and it currently owns 83% UK market share.
Subscribers read more
Data firms offer fairer solutions for a telematics future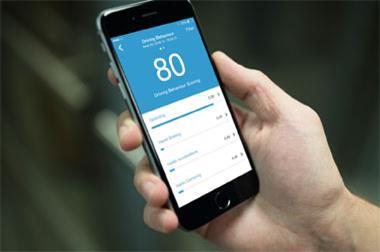 h