Despite the challenges of inflation, there is an opportunity for both insurers and brokers to do 'really well' through better understanding insurer risk appetite, says UKGI boss
Biba 2022: Separating the commercial and personal lines markets may be a way to help manage the impacts of inflation as the cost of living and customers' bills continue to rise, said Adam Winslow, chief executive of general insurance for the UK and Ireland at Aviva.
Speaking exclusively to Insurance Times at Biba's 2022 conference in Manchester last week (12 May 2022), Winslow highlighted that the personal lines market is "still very soft", particularly in motor – "the upside" of this is that consumers are "probably paying less than they should be for a policy", he explained.
To deal with the ramifications of inflation, therefore, Winslow suggested that the "whole market needs to rerate upwards in terms of price".
Another way to tackle the current economic climate in personal lines is for big insurer players to offset the impact of inflation.
One way that Aviva is looking to make a change here is through its Solus Accident Repair Centre network because the firm can "control the labour and the parts", said Winslow.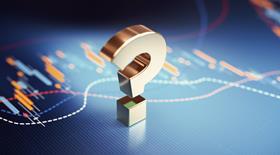 In addition, "given the size and scale" of Aviva and its "amount of buying power in the market", the insurer can access volume discounts from buying "X number of thousands of white goods that we [purchase] every year", whereas smaller insurers cannot take advantage of the same economies of scale, he added.
Market uncertainty
Marc Lewis, chief underwriting officer of commercial lines business at Aviva, added that there are two factors at play contributing to pricing uncertainty.
He explained: "Insurers are pricing risks six months ago not anticipating that we are going to see claims inflation running at 8%, [so] that is going to create pressure on insurers' claims ratios – that's factual.
"The second part that is quite difficult to predict is how do we price risks today [while] guessing what the future inflation rate is going to look like?
"That's really important and we all have a part to play in terms of the exposure bases that we are declaring, the value of the assets that we are insuring.
"That's for us as an industry to work with our mutual clients to drive that – that's hugely important. Some of that will mitigate the need for pure rate to offset claims inflation.
"Motor markets will typically rate on a number of vehicles, so there's no index linking there at all. If we look at motor claims inflation – 8% to 10% - we'll see that as a direct hit on bottom line."
Winslow further noted that there's options customers can choose to ease the inflation uptick too.
He said: "We want to offer our customers a choice, so we just launched Quotemehappy essentials on price comparison websites – it's a fully comprehensive car insurance policy, but it's less features and benefits.
"What do we see customers asking for? They want a comprehensive policy at the cheapest possible price and typically, therefore, customers are less interested in features and benefits like [a] hire car or breakdown.
"What you tend to find is people still want the best possible cover, but the trade-off then is that they don't want to pay for things that [they] may or may not end up using."
Trading relationships
On the other hand, while "there's a harder market edge in commercial" insurance, there are "certainly lines and classes where you can rate in excess of inflation", Winslow said.
Lewis shared that Aviva is "predicting claims inflation upwards of 8%" on several of its key lines of business throughout 2022, with an "expectation that may drop slightly in 2023".
Over 95% of Aviva's commercial lines business is delivered via an intermediary between the insurer and SME clients.
To navigate a hard market while ensuring customers are put back on their feet quickly, Bridge Insurance Brokers director of technical services John Batty said that relationships are "key".
He suggested that brokers should try and identify risks as early as possible, see underwriters face-to-face and work with insurers on risk management.
In terms of the broker and insurer relationship, Winslow believes a risk appetite question remains.
He said: "Do brokers understand what we want in terms of the risks, what lines and classes, how our policies work [and] what sort of risks we are looking for because that process can be made more efficient.
"If that's clear, then we'll see more risks where we can potentially provide a quote and if we can provide a quote, then we've got an opportunity to buy in the business.
"If you think about relative efficiency, what you don't want is brokers sending us risks that we can't quote or us spending a lot of time quoting things that we are either never going to win or we can't do anything with - so how can we all work together?
"If you think about the knowledge and understanding at every point of intersection, the more we can talk, the more we can work with each other and the brilliant basics of do they understand our risk appetite, are we responding quickly in timing to the quotes coming in and then are we binding that business and retaining that business?
"Ultimately there's a role for both of us there to do really well."