Regulation implementation and inflation pushing up claims' costs are among the causes
The profit margins of motor-focused insurers Admiral and Direct Line face a double-whammy hit in H2 2022 as regulation kicks in and inflation sharply pushes up claims costs, according to Bloomberg Intelligence's (BI) latest General-Insurance Pricing, Profits Are Under Scrutiny report published last week (28 July 2022).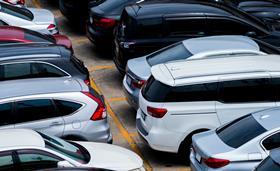 Direct Line's loss ratio, in particular, is expected to deteriorate 20% year-over-year.
According to BI's analysts, a toxic combination of higher used-car prices, increased third-party claims, longer repair times and costlier parts are likely to significantly boost claims costs, which, in turn, will crimp earnings.
Furthermore, the FCA's latest general insurance pricing rules, which were implemented in January 2022 to prevent the practice of price-walking, are expected to adversely affect insurers' profitability.
BI noted that Aviva is also expected to be similarly impacted, as the firm doesn't split its personal lines by cover.
Rate push-up
As a result, BI senior industry analyst Kevin Ryan said that "general insurers will attempt to push up rates – the price they charge their customers for cover".
He continued: "Direct Line is seeing motor claims inflation at 10% (18 July profit warning, interims due 2 August), Sabre sees it at 12% (14 July profit warning) and no word from Admiral who report interim results on 10 August.
"It should be easy to put inflation clauses in commercial insurance so that the premiums paid adjust at year end for inflation, but domestic insurance for cars and homes is challenging."