As a result of her resignation, she is also to step down as board chair of the ABI
Amanda Blanc has resigned as EMEA chief executive of Zurich after just 8 months in the role.
In a statement released by the insurer, Blanc has tendered her resignation and has stepped down as EMEA chief executive and also will leave the Group Executive Committee.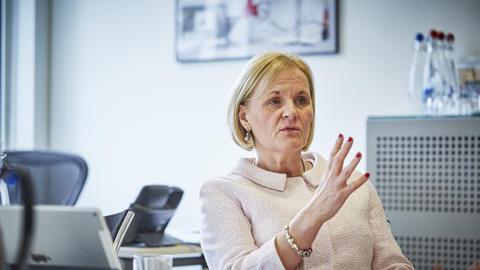 Mario Greco, group chief executive officer, said: "We appreciate Amanda's contributions during her time with us, in particular as we drive innovation throughout the business and introduce an enhanced culture of service for our customers. Our business in EMEA is performing well under the strong leadership of our Country CEOs."
Also leaving the ABI
Following the announcement, the Association of British Insurers made a statement, announcing that Blanc will also be stepping down as the board chair with immediate effect.
It said that as the board chair is required to be a serving chief executive, Blanc has had to step down.
Huw Evans, Director General of the ABI said: "Amanda has been an excellent ABI Chair over the last year; energetic, committed and focused on the issues that matter the most. I hope she will continue to play a prominent role in the leadership of our industry over the years ahead."
Blanc was the first female chair in the association's 100 year history when she was appointed in June last year.
She then joined Zurich in October last year after leaving AXA six months earlier, in April.
Subscribers read more