The insurance invoice firm says Arcadia is 'just the tip of the iceberg' and that 'many more defaults can be expected in 2021'
The collapse of retail organisation Arcadia has highlighted the "danger of a domino effect" as defaults on trade credit insurance could lead businesses to fail.
This is according to Flemming Bengtsen, founder and chief executive at invoice insurance firm Nimbla.
Nimbla released a joint report with risk consultancy Wiserfunding, which claims that "unsustainable debt" is accelerating the growth of a credit bubble.
The pair warn that the government's current economic strategy could exacerbate the problem and are calling for alternative measures to aid the UK's recovery.
Bengtsen continued: "Arcadia, sadly, is just the tip of the iceberg as many more defaults can be expected in 2021.
"SMEs are in a precarious position; heavily leveraged and unable to withstand further stress to their business.
"They require their suppliers to offer credit terms as they cannot borrow more and in equal measure, they cannot afford for their debts to go unpaid.
"The average amount of bad debt SMEs said would tip them into insolvency was £30k before Covid-19. That number is undoubtedly much lower now."
With the government Trade Credit Reinsurance Scheme set to end on 31 December, Nimbla is calling for an extension.
It follows £35bn being injected into UK businesses through government-backed loans, creating an unsustainable debt pile.
Debt bubble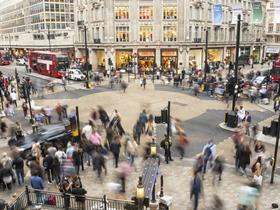 The report pointed out that aid invested in non-viable businesses could produce a debt bubble that prevents stronger businesses from regenerating.
It also calls on the government to recognise this "overleveraging problem" and avoid increasing the UK's existing unsustainable debt.
Instead, Wiserfunding and Nimbla suggest commercial credit debt as a solution.
Commercial credit debt is a type of financing used to increase a firm's assets and facilitate growth whilst deferring payment to its suppliers at 0% interest. Commercial credit makes up nearly half the assets of the average SME.
Insolvency contagion
The report suggests that trade credit insurance might help to insulate supply chains against "insolvency contagion".
This is because companies are twice as likely to become insolvent as they were in 2019, according to Wiserfunding.
Meanwhile, Gabriele Sabato, chief executive at Wiserfunding, said:"Several studies show that a credit bubble was already forming before the start of the Covid-19 pandemic. The government support schemes have contributed to significantly accelerate the growth of this bubble, worsening the credit profile of most SMEs, which will find it even more difficult to access funding going forward.
"The vast amount of debt injected in the economy has negatively affected the efficiency of the SME lending market by unbalancing the risk-reward trade-off and benefitting the less viable businesses most.
"Only when [the] Coronavirus Business Interruption Scheme and Bounce Back Loan Scheme will finally be dismissed, markets will be able to start regaining their efficiency, although it will undoubtedly take time."