The broker's chief executive, David Ross says that the growth in results is a "testament to our culture of resilience and resolve"
Ardonagh Group's full-year income grew 6.9% to £713.8m as its chief executive David Ross said "never has our strategy been more tested" amid the pandemic.
EBITDA grew 31.4% to £151.5m (2019: £115.3m).
Operating profit post-completed acquisitions improved by £30.9m to £63.2m, up from £32.3m in 2019.
Cash flow conversion was "the best ever" at 97% according Ross, in a call with media this morning.
Its underlying organic growth was 2.8%, but this excluded the "limited" impact of the Covid-19 pandemic.
However, losses for the year increased to £206m, up from £74m last year. The broker put this down to one-off costs worth £81.6m such as July 2020's new borrowings, increased financing costs and a higher tax charge for the year.
Ross said: "Over recent years, Ardonagh has grown with purpose to become the most diverse insurance broker, with natural protection against volatility from any one product, sector of the economy or currency. Never has our strategy been more tested and never before have the strengths of this approach been so evident.
"The growth we report today is testament to our culture of resilience and resolve. I want to thank each and every one of my 7,000 colleagues who supported each other and their customers through challenging times.
"It is somewhat ironic that an event that scattered the workforce to kitchens and bedrooms ended up bringing us closer together as a team, validated with scores rising in our recent engagement survey on each and every measure."
It follows Ardonagh's investment in Hemsley Wynne Furlonge LLP (HWF) – a specialist M&A (mergers and acquisitions) broker.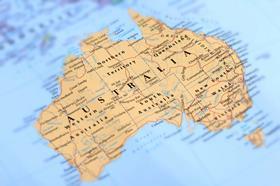 Capitalising on momentum
Ardonagh Group's chairman John Tiner, said: "We expect to capitalise on this momentum and see this international expansion continue at pace."
Giving an example of the momentum he was referring to, he pointed to theUK where Ardonagh made a number of acquisitions which Tiner claims has broadened the broker's capabilities in products and enhanced its distribution network.
This included Ardonagh buying Resilium BidCo Pty Ltd – Australia's largest independently owned intermediary network.
Meanwhile, over the last 12 months it also made significant progress in its international strategy with acquisitions in Ireland and Australia, which saw it partnering with businesses and leaders whose ambitions match ours.
Tiner continued: "Ardonagh's focus on clients and the resilience and determination of our people, together with excellent financial results, cash flow generation, strong underlying organic and inorganic growth, and a refinanced balance sheet, including a substantial M&A facility, have once again validated the group's business model and strategy."
He said that from the start of the pandemic just over 12 months ago it was clear that clients from across Ardonagh's business which includes households, care homes, small businesses and major international companies, were "facing unprecedented and severe vulnerabilities".
"Having overcome the challenges presented by Covid-19, and with a highly flexible, long term capital structure in place, we are firmly focused on capitalising on the significant opportunities which lie ahead both domestically and across international markets, Tiner continued.
He explained that the firm's trusted advisers planned a response to the operational challenges presented by the national lockdown in a way which enabled colleagues to seamlessly continue providing the support and guidance that clients expect.
Ross added: "We look with optimism to the rollout of a vaccine and the lifting of lockdown restrictions, knowing we will not return to the way things were but drawing on the experience to become an even stronger global presence."