Aston Lark Ireland hopes to become the area's 'leading independent insurance broker', says chief executive
Aston Lark Ireland – part of Howden Broking Group – has acquired Sparrow Insurances.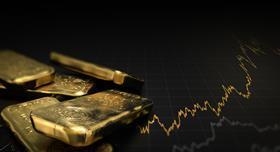 Sparrow Insurances is an Irish broker and offers a full range of commercial and personal insurance products.
The firm operates in offices across Dublin, Nenagh and Thurles with its headquarters in Portlaoise.
Aston Lark Ireland chief executive Robert Kennedy said that Sparrow Insurances was a "fantastic addition" as the two firms' "culture and ethos perfectly align".
He continued: "I am delighted to officially welcome our new colleagues at Sparrow Insurances to Aston Lark.
"Michael, Eilish, Sharron, David and their experienced and high calibre team have established a brilliant business, strong reputation and excellent growth credentials, delivering exceptional service to their clients for over 20 years.
"We look forward to supporting further growth and success for everyone at Sparrow Insurances, further enhanced as part of Howden."
Ambition boost
Kennedy further noted that the deal was "another boost" in Aston Lark Ireland's "ambition" of becoming the area's "leading independent insurance broker".
Michael Sparrow, Sparrow Insurances managing director, meanwhile, said: "With the fast-changing landscape within the broker market, Eilish and I, having considered all the options, chose Aston Lark as the best home for our business."
David Sparrow is the owner of Sparrow Insurances. Eilish and Sharron Sparrow serve as director and commercial sales manger respectively.
Michael continued: "We believe they will be the best partners for our clients and afford staff excellent career opportunities for the future.
"Together with Sharron and David, we are confident that, as part of Aston Lark, we will continue to provide the highest levels of service to our clients and enhance the range of products we can provide.
"We look forward to an exciting future as part of Aston Lark as we grow and develop our business."