The new chief executive had not been the favourite to take over from Mark Wilson
Aviva's international head Maurice Tulloch has been appointed as the company's new chief executive, succeeding Mark Wilson.
Tulloch, who had not been regarded as the favourite, will take up his new role immediately.
He joined the company in 1992 and became a board member in June 2017. He currently heads up the international division, with overall charge of Aviva's business in Ireland, Canada, Turkey, Poland, India and France. Before that he was in charge of Aviva UK and Ireland GI.
UK chief executive Andy Briggs was originally touted as the preferred choice, but Tulloch was also seen by analysts as a logical choice, coming from within the business.
One of the issues Tulloch will have to address is what to do with the life back book.This is a capital-intensive legacy business which is fighting an outflow of business on the non-platform. He will also need to appease shareholders who have seen a -8% return on their investment over the past five years, this despite bullish overall sentiment in the market.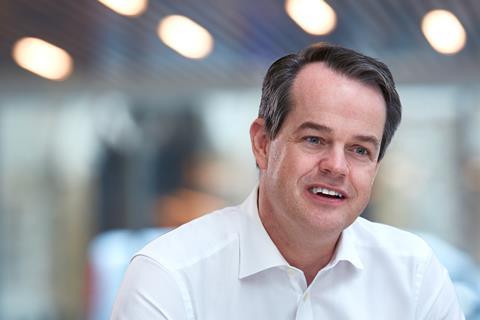 Commenting, Aviva chairman Adrian Montague said of Tulloch: "He knows the business inside out. he has led our businesses in the UK and internationally and built strong teams across life insurance and general insurance. Maurice knows our strengths, knows where we need to improve and has a deep understanding of insurance and customers' needs. He is exceptionall well qualified to re-energise Aviva and deliver long-term growth.
Tulloch himself added "I am honoured to lead Aviva, a business I've been part of for 26 years. There is a clear opportunity to realise Aviva's significant but untapped potential. Aviva is financially strong, we have a well-known brand and excellent businesses. But there is more to do to improve returns for shareholders.
"We must focus on the fundamentals of insurance and giving our customers the best possible experience - being there when they need us, protecting what's important to them and helping them save for the future. With the care and professionalism of our dedicated people, I know Aviva will thrive."
Subscribers read more
Aviva is at a critical crossroads - the new CEO appointment is massive