The trade body has also questioned a 'lack of prescription' within the new rules and invited firms to make use of its template fair value assessment solution
Biba has welcomed news that insurance firms now have 12 months to implement the rules laid out in the FCA's new Consumer Duty regulation.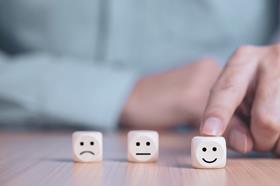 The FCA published the final rules for its long-awaited Consumer Duty regulation last week (27 July 2022), revealing that firms would be given a three month extension to the period by which rules must be implemented – firms originally had just nine months to ensure they were compliant, but this was extended to 12 months.
A Biba statement said: "As the FCA has observed, the new Duty 'raises the bar for the firms' and is likely to require systems changes that take time to implement. A 12-month implementation period is therefore a more realistic target."
The trade body's chief executive, Steve White, added: "It is pleasing to see that the FCA has listened to calls from across the financial sector and extended the proposed nine months period to implement the new Duty to 12 months.
"However, we note that firms will have 24 months to implement the requirement for closed books of business, wholly different to the implementation of the General Insurance Pricing Practice remedies which did not differentiate between open and closed books in the time allowed to make changes.
"Further, firms that are not subjects to the Icobs (Insurance Conduct of Businesses Sourcebook) rulebook will not face a ban on introductory prices and we are concerned that this creates an unlevel playing field."
Fair value assessment
Biba's head of compliance, David Sparkes, questioned whether a "lack of prescription" in new Consumer Duty rules would mean that "'manufacturers' of products may come with as many ways to achieve [fair value assessment requirements] as there are manufacturers themselves".
He continued: "The insurance industry trade associations worked together brilliantly to create a template fair value assessment form, but of course we can put no obligation on firms to use this.
"Instead, we strongly encourage firms that have not engaged with the process to use this ready-made solution.
"We will be working with our members to help them digest and implement the new legislation. On a pleasing note, Biba and our members have for many years championed easier access to insurance, so we were glad to see the FCA acknowledge our call for greater signposting and to encourage it as part of firms' obligations under the new Duty."
More loyal customer base?
Meanwhile, market research firm Insurance Data Lab (IDL) has claimed that the new rules would allow the sector to build a more loyal customer base.
IDL co-founder Matt Scott said: "The Consumer Duty regulations are all about doing what is right by the customer, whether that be designing the right products, explaining policy wordings clearly or simply answering queries in a prompt manner.
"For those insurers that see these regulations as an avenue for improving their service and customer satisfaction by offering fairer and better value products, there are some real opportunities to be gained from these new rules."
Scott added that, despite these opportunities, the implementation timetable "remained tight" and firms should act now to avoid being "left behind".