The broker plans to scale up its specialty business
Independent specialist insurance and reinsurance broker BMS has appointed Ian Gormley as its new UK chief executive, effective immediately.
Gormley will report to Nick Cook, chief executive of BMS Group.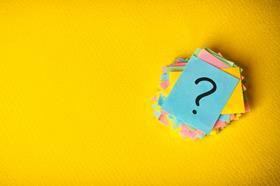 In his new role, Gormley will be responsible for the continued growth and expansion of the company's capabilities in both London and Bermuda, across all insurance and reinsurance specialty lines.
Speaking on Gormley's appointment, Cook said: "What marks Ian out is his exceptional strategic vision and leadership of BMS within the UK.
"He is BMS through to his very fingertips and is highly regarded, enormously smart and has shown inspirational leadership skills.
"Gormley has made a real contribution to BMS' cultural values, ensuring that [diversity and inclusion] is integral to the company's DNA.
"I'm delighted that he has taken on the role of UK chief executive of BMS, which allows me more time to focus on global strategic growth across our whole business."
Doubling specialty scale
Gormley initially joined BMS as its managing director of global risks in 2012.
In this prior position, he led BMS' specialty business, driving revenue of more than £100m.
He also expanded BMS' energy insurance footprint, developed a property team, advanced the financial products division and established a global risks team in Bermuda for property, liability and specialty reinsurance.
Gormley said: "I am thrilled to become UK chief executive. We plan to more than double the scale of our specialty business through selective growth with partners where we can bring in new capability or enrich current expertise."
Prior to BMS, Gormley worked for seven years at Lloyd's broker Glencairn. He has a background in both underwriting and broking.