When brokers and insurers work together to handle claims, communication via email is one broker bugbear that insurers should be aware of
More than two-thirds of brokers are spending at least three-quarters of their time dealing with simple and straightforward claims, compared to working on claims that are complex or high value, according to a new survey by insurer Allianz, published on 30 June 2022.
Its Allianz Broker Voice Survey, conducted in March 2022, asked 31 brokers that place business with Allianz and other insurers which aspects of the claims process had the largest impact on brokers' work and the service they provide to end customers.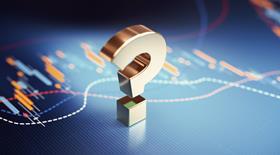 Respondents revealed that the overall smoothness of the claims journey was the most important consideration for them, especially for simple claims.
The survey further highlighted that brokers would appreciate more regular communication from insurers' claims handlers via phone, face-to-face or chat mechanisms, rather than through emails.
Brokers additionally value insurers that are flexible and provide access to experts when required.
Allianz Insurance's chief distribution and regions officer, Nick Hobbs, said: "Brokers are constantly looking at where they can add value to the insurance process for the customer and complicated or particularly large claims are instances where they really prove their mettle.
"Brokers want to be able to connect to insurers directly when it comes to claims.
"The industry has to focus on communication throughout the claims process by offering more contact, with regular updates on timelines and progress."
Removing friction
Bearing in mind this broker feedback, Allianz has sought to maximise human contact through its large loss proposition.
In the event of a commercial property claim, for example, the insurer will assign a single specialist handler to manage the claim from start to finish. Allianz also creates a project team of experts around the customer and conducts face-to-face visits.
Graham Stait, head of the claims operations at Allianz Commercial, said: "Since launching the Claims Hub in 2020, allowing brokers to notify and track motor claims, Allianz has added a live chat functionality, enabling real-time conversations with specialist claims experts across all lines of business.
"Digital channels can provide near immediate and self-service solutions for straightforward requests, but for more involved claims, we need to remove friction and delay, providing access to empowered decision-makers.
"This reflects the need to be able to respond to questions the customer will be asking. 'When will my claim be sorted? What stage is my claim at now?' We must be transparent with that information and make sure brokers have easy access to it."