Insurers must help brokers carve out more time to have 'critical' client conversations around what policies do and do not cover, says commercial lines chief executive
Making business interruption (BI) insurance policy wordings easier for the average "layperson" to understand post-pandemic poses a "real risk" of "narrowing the cover", according to Simon McGinn, chief executive of Allianz Commercial UK.
The Covid-19 pandemic thrust BI insurance firmly into the global spotlight. As the UK government introduced social distancing requirements to protect Brits from contracting the virus, businesses across the country were obliged to close their doors – and their coffers.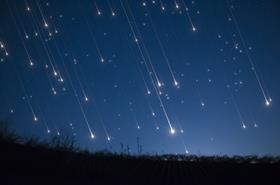 This action led to a slew of BI claims, which the majority of insurers initially rejected – the FCA's test case on behalf of the country's policyholders, which was heard in the High Court in July 2020 and the Supreme Court in November 2020, strove to demystify this type of cover in relation to Covid-caused claims.
Judges ruled primarily in favour of the FCA and policyholders, requiring insurers to start paying BI claims immediately, in line with the rulings' findings.
The FCA's figures from March 2022 stated that across 2,798 unsettled BI claims, an aggregate £303,052,465 has been paid to policyholders in interim or initial payments. Meanwhile, the aggregate value of the 31,478 BI claims that have agreed a final settlement is £1,046,446,929.
Despite the fact that insurers are clearly still wading through BI claims linked to the pandemic, industry-wide discussions around this type of cover have become much quieter.
McGinn agrees that this topic is "moving into the background" – although the FCA's legal action certainly "shone a light on what is a very complex area of coverage".
He tells Insurance Times that as at May 2022, Allianz has settled or partially paid 91% of its outstanding Covid-caused BI claims.
"The remainders," McGinn continues, "are those that are big and complex, where we're working with the client. We've even got some friendly litigation going on to get points of law clarified."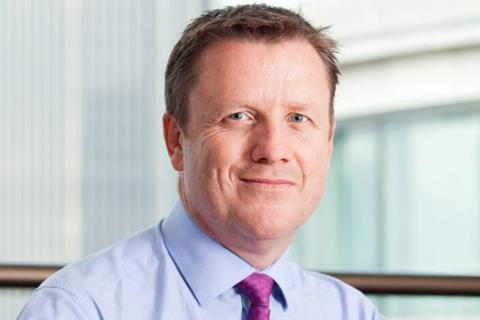 Simplifying a complex world
The main concern for McGinn, however, is that plans to improve BI policy wording transparency and understanding for insureds could result in reducing or narrowing the available cover.
He explains: "How the industry responds to [the test case] is really challenging because businesses are, by their nature, very complex [and] operating in a complex world.
"Legally clear contracts are just hard for people to conceptualise and understand 'what does that mean if'.
"There's a real risk [that by making policy wordings] clearer to understand by the layperson, you may end up narrowing the cover. And actually, [by doing that,] you're not actually providing a better outcome for the customer."
The fact that this type of cover is called 'business interruption' does not aid customer clarity either, McGinn adds.
"One of the biggest problems we have is it's called 'business interruption' as opposed to 'consequential loss' because the losses aren't consequential on something happening in a physical parallel, usually. And that's a bit clearer to understand," he says.
"Business interruption - people just think 'my business has been interrupted, therefore, I must have a valid claim'. So, it's positioning things like that [which] we've got to get our heads around."
More time for brokers
In these types of situations that can cause customer confusion, brokers need to take centre stage, McGinn explains, because to "confidently communicate what [a policy] does and doesn't do is critical".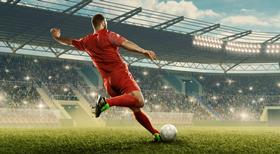 He continues: "I don't think we want to see SME [insurance] become so commoditised that it's appearing on price comparison websites.
"There is too much of a risk for the end customer that they will find themselves either paying for things that they don't need because they don't understand the purchase, or that they find themselves without cover for something that an insurance broker would have been able to say, 'well, of course you need products liability cover' or whatever it may be.
"Just taking that opportunity to talk to the client, have the touchpoints and make them aware that you're available - that's how brokers can help SMEs. It's communication and [transparency]."
The "real challenge" behind this proactive approach, however, is making sure that brokers have the "space to provide advice in what is a relatively small premium".
McGinn notes that Allianz is attempting to help brokers carve out more time to have conversations with their clients by using data enrichment to build on brokers' existing client information and using straight through processing to provide "the best quote first time".
By ensuring that "the efficiency of the handling of a quote or a renewal for the broker is slicker", Allianz therefore aims to "reduce [brokers'] admin and create that headroom to be able to spend the 10 minutes that might be needed to check that the client hasn't changed how they're running their business because of the pandemic [or] that their sums insureds are correct".
McGinn adds: "Creating the time for the broker to add their value is how I think we are trying to help - by making sure that they spend less time doing the administration [around] the policy with the insurer and they can then reinvest that time [by] spending time with the customer."