The insurer's COR has also worsened, despite the business growing its total revenue by 5% in the first six months of the year and commercial lines GWP improving by 10%
Allianz Holdings, the UK arm of German insurer Allianz Group, has seen its operating profit decline by 42% year-on-year – from £170m at the end of H1 2021 to £99m after the first six months of 2022, according to its half-year financial results, published today (5 August 2022).
The insurer's combined operating ratio (COR) has also worsened over 2022's first half to 97.2% - a 5.5% difference compared to the 91.7% COR it recorded for the same reporting period last year.
Allianz Holdings attributed this profitability dent to "the continued increase in motor claims frequency as drivers returned to the road after lockdown" and "the unexpectedly high rate of inflation, which is running ahead of our predictions and pricing assumptions at the beginning of the year".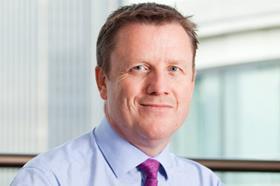 A further impact on profitability was the succession of storms that hit the UK in February 2022 – Storms Dudley, Eunice and Franklin. Claims arising from these weather events cost Allianz Holdings £50.1m across both its personal and commercial lines business.
Despite these factors impacting profitability, Allianz Holdings recorded a 5% growth in gross written premium (GWP) during the first half of 2022, reaching a figure of £1,957m – compared to £1,863m for the same period in 2021.
The insurer's total revenue also improved by 5% year-on-year, moving from £1,862.6m at the end of H1 2021 to £1,956.6m this year.
Speaking on Allianz Holdings' half-year results, its chief executive Colm Holmes said: "I'm pleased with Allianz's performance.
"We've seen strong trading in the first half of the year, although this was impacted by motor claims returning towards pre-pandemic levels, the February storm events and increasing inflationary pressures.
"As we enter the second half of the year, we're doing the right things to navigate market challenges and we remain in very good shape with a strong set of results behind us.
"The scale and diversity of our business means we're well positioned for profitable growth. With a continued focus on profitably, expense management and a clear risk appetite, I'm confident in Allianz's ability to steer our way through these turbulent conditions."
Personal and commercial performance
Within Allianz Holdings, its commercial lines division – Allianz Commercial – recorded 10% GWP growth between 2021 and 2020. GWP improved from £630m in H1 2021 to £694m for the first six months of this year.
The insurer believes this result was "driven by a strong underwriting performance and the success of its new regional structure, which brought together the commercial broker markets and the engineering, construction and power (ECP) businesses".
At Allianz Personal, however, growth was on a smaller scale, with GWP improving by 3% year-on-year. This part of the business reported a GWP of £1,263m for the first half of 2022, compared to £1,229m for the same period in 2021.
The business' "direct own brand in-force policies" also increased by 3% in the first six months of 2022, thanks to "a particularly strong performance from Petplan" and following "the successful launch of Flow, LV='s digital only motor proposition," in August 2020.
Group-wide growth
Across all of Allianz Group's UK businesses – which includes Allianz Holdings, Allianz Global Corporate and Specialty, Allianz Trade and Allianz Partners – total revenue improved by 12.9% to reach £2,882.3m for H1 2022, versus £2,554.9m for the same period in 2021.
In particular, Allianz Partners increased its total revenue year-on-year by 82.8% - this figure moved from £88.7m in H1 2021 to £162.2m this year – while Allianz Global Corporate and Specialty saw its total revenue grow by 31.3% in the first half of 2022.
This now stands at £668.3m compared to £508.9m for H1 2021.
Allianz Global Corporate and Specialty also recorded a 30% GWP uptick for H1 2022 compared to the same period in 2021, "driven by new business development and continuing rate momentum".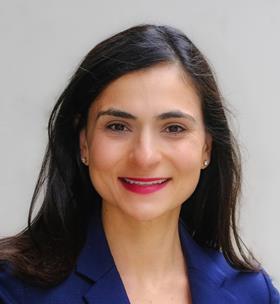 Allianz Trade, formerly known as Euler Hermes, recorded the smallest total revenue improvement for the first half of 2022 (2.3%). Its total revenue for H1 2022 is £95.2m, versus £93.1m for H1 2021.
'Exciting plans' ahead
Alongside its overarching financials, Allianz Holdings additionally confirmed that its integration of Legal and General's general insurance business will be completed by the end of 2022 – Allianz completed its purchase of L&G General Insurance back in May 2019.
This integration will make "multiple products available to independent financial advisors – a new distribution channel for LV= General Insurance".
Furthermore, its broker business is now benefiting from "insurer hosted pricing" and machine learning.
Following on from its environmentally friendly stand at trade show Biba in May 2022, Allianz Holdings also announced today that "100% of the electricity its UK offices use now comes from renewable sources".
Holmes concluded: "The UK undoubtedly faces tough economic conditions as the rate of inflation continues to pose a significant challenge.
"Insurance premiums have to be in line with claims costs and sums insured and we will continue to develop our pricing models to reflect this, to maintain our margins whilst offering competitive solutions for our customers.
"We have exciting plans in place to drive the development of innovative products and services and there are also some excellent opportunities to grow existing propositions.
"Through continued investment in digitalisation, simplifying our business and a focus on customer centricity, we're in a fantastic position to support our people, customers and communities."