Helping brokers to implement their own sustainable business practices would empower them to advise their clients effectively, said the chief executive
Biba 2022: Climate change is the "biggest risk issue that the world has faced since the beginning of civilisation", said Allianz Commercial's chief executive, Simon McGinn.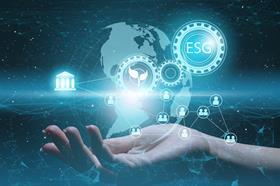 "It is huge", he said, adding that "it's not the sort of thing we are going to solve in the next 12 months".
McGinn was speaking as part of a sustainability and ESG themed panel at Biba's annual conference in Manchester on 12 May 2022. He was joined by Simon Colvin, partner and environmental lawyer at Weightmans LLP, and Vasilka Bangeova, EMEA managing director for strategic advisory at Guy Carpenter.
The session was chaired by Shân Millie, founder at Bright Blue Hare and co-founder at GreenKite.
The "key" to environmental sustainability in the insurance industry for McGinn is "making sure we are not in the game of just trying to get rid of everything that's got a heavy carbon footprint and just insuring the vegan cafes in log cabins".
Instead, succeeding means helping the whole economy transition with long term objectives – starting by helping brokers to develop a "customer orientation" and be "brave in terms of being able to start dialogue with [clients] about what [sustainability] is", he added.
To begin this journey, the insurer's commercial arm's top boss believed that brokers should first focus on transforming their own firms rather than providing new products for customers.
Sprinkler equivalent
Allianz is hoping to support brokers' ESG evolution through its applicant-based programme – the Allianz Net Zero Accelerator (ANZA).
The programme opened in January 2022, with the aim of supporting selected independent brokers to achieve net zero by offering tailored one-to-one support to set reduction targets and lower carbon footprints.
Allianz also offsets all of the carbon emissions from 2021 of the progrmme's brokers as a "reward for being involved", said McGinn.
He continued: "The real objective for us is about helping people think about their own business, which means when they're talking to a client on this topic they can actually empathise from a point of view – 'we discovered in our own business these things we weren't expecting, we found these things were easy to address and here's a load of ones we haven't got the answer to yet'.
"I think it's [about] how we use the power that we have as risk advisors and risk managers, and it's ultimately a bit of encouragement to make the right decisions about protecting your business for the long-term and then the environment."
Speaking exclusively to Insurance Times, Nick Hobbs, chief distribution and regions officer at Allianz Insurance, said: "It's actually quite difficult to calculate your carbon footprint, so it does require the brokers with whom we've had good contact so far to fill in a lot of detail to enable us to do that work with a consultant on their behalf.
"But, then it is something they can give to their clients and say 'we are doing our damn best to meet our obligations as far as the environment is concerned'".
McGinn noted that brokers providing advice to clients could be compared to encouraging customers located in a big warehouse to reduce their fire risk by installing protection methods, with the enticement of a lower premium.
"I think we have to figure out what the environmental equivalent is – or [what] the net zero encouragements are – that are the equivalent of sprinklers," he said.
Long-term pursuit
Bangeova echoed McGinn's sentiments – stating that brokers engaging with their "markets" and "clients" is "extremely important".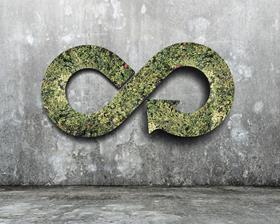 To her, engagement meant "understanding what their commitments are and trying then to think how I translate these commitments and targets into something specific that I need to do as a broker to help these parties" achieve their objectives, she said.
This would be a "marathon" rather than a short-term race, she added.
"It is only after that, once you've been through that journey, that brokers can start thinking 'ok, what are the specific extras that I need to fit into that net zero plan'".
Considering extras, Hobbs explained that Allianz has introduced a series of products over the past six months. These included wind, solar, hydro, battery energy storage systems and short-term operational reserve equipment.
Some "quick-wins" for brokers could also include investment in changes such as digitalisation and reducing travel, Bangeova added.
Colvin, meanwhile, said "if people understand what their own business' story is, that's such an easy way for them to engage and talk to clients and customers about it. It gives people that confidence."
From a legal perspective, the environmental lawyer said that a change in the market was occurring – from a softer regulatory environment to a stricter approach.
"There are new bits of law coming through on a global level and an EU level that's going to drive collaboration in this space.
"So, it's going to go from something that's perhaps a bit more optional and nice to have, to something that people are required to do and you don't have a choice", he said.