'Tracking weather and forecasting peaks and troughs is vital' for insurers, says commercial and sales director
Automotive glazing company Auto Windscreens is expecting an influx of glass repair and replacement claims following warm weather hitting the UK.
The firm is preparing for claims after Meteorological Office (Met Office) deputy chief meteorologist Rebekah Sherwin stated this week that temperatures in the UK are expected to be "widely above average" in July, with some regions potentially experiencing highs of 30 degrees Celsius by this weekend.
Auto Windscreens believes glass claims will therefore be on the up based on last year's figures - in July 2021, the Met Office issued its first ever extreme heat warning during the mid-month heatwave, which recorded highs of 31.3 degrees Celsius in some areas. Due to these high temperatures, Auto Windscreens reported a 15.5% increase in glass replacement claims.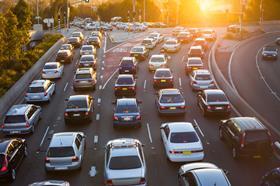 This is because increased heat has the same effect as very cold weather on windows and glass, causing existing chips to expand and crack, noted James Reynolds, Auto Windscreens' commercial and sales director.
Temperature impact
Reynolds said: "Our repair versus replacement ratio can fluctuate by plus or minus 5% in a week due to temperature changes.
"An average glass repair claim is 18% of the cost of a replacement and its carbon impact is negligible compared to installing a new piece of glass, so it makes sense to encourage drivers to get chips repaired before they become a bigger problem.
"Tracking weather and forecasting peaks and troughs is vital to our business and invaluable to our insurance partners in making sense of the changeable market and customer habits.
"When the mercury rises, our technicians will be slapping on the suncream and repairing more windscreens."