The move could put some brokers out of business due to the way they make a profit
Brokers have been warned they face major change in the way they receive payment for premium financing amid an FCA crackdown on car finance.
Bexhill co-founder and chief executive Ravi Takhar says the read across from the car financing crackdown into premium financing is inevitable, and brokers must prepare for change.
Takhar is concerned following yesterday's FCA crackdown on car finance commission after it uncovered unfair practices among some retailers and brokers.
It is to ban add-on commissions and therefore enforce a fixed commission fee instead, rather than the old way of linking it to the interest rate at which it is sold.
The FCA said some sellers were earning commission according to the interest rate at which they sold a car, with greater bonuses on offer for charging customers more - an unfair practice on customers buying vehicles.
There will be a consultation period on the proposals until January 15 next year, prior to implementing it at some point as well as the future disclosure of any commissions to brokers.
Takhar, at Bexhill UK, told Insurance Times: "The FCA is saying quite clearly that brokers adding commissions of an unreasonable nature to their net rates or their lenders should be banned."
He fears a commission crackdown into premium financing could put many brokers out of business, as they rely heavily on premium financing revenue to cover the costs of doing lower margin or even loss-making parts of motor insurance trading.
Larger brokers with in-house premium fianance might fair better as they have the infrastructure and set-up to absorb the impact of regulatory action.
Fight for survival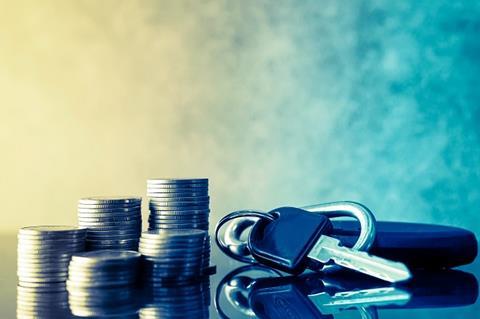 Takhar explained that historically brokers are getting net rates in from lenders at 3-4% and some are then charging their customers over 20%.
There are a number of high profile, national insurance brokers who charge their customers over 20% on their premium finance.
Takhar said this has never been fair to customers, but until now no one has done anything about it.
All brokers have added-on commissions to the net rate provided by premium finance lenders, and to get business these lenders have provided very low rates to insurance brokers, some as low as 1% per year.
"The reason it is significant in the UK is that a lot of brokers rely on that commission income to survive," he said.
This is because brokers don't make any commission in the first year with new customers and therefore rely on things like premium finance commission.
Takhar warned that brokers need to start planning now in order to deal with this issue effectively in the future.
Since 2014 when the FCA published its first report on the issue, the problem has been largely ignored by the industry as back then it solely related to motor finance, he says.
But Takhar added that it was quite clear now that the FCA is now looking at the credit broking industry as a whole.
Full disclosure
The FCA said that any commission charged should be fully disclosed as it is unfair to consumers and could see no reason for it.
Takhar continued: "That's going to cause a number of issues with personal lines brokers in the industry.
On top of this, premium credit lenders are all fighting to get the brokers' business – they charge a net rate, brokers charge on top of this what they feel is appropriate.
Back in March 2019, the FCA reported on their dislike of "add-on" commissions, which is where a broker 'adds' its commission to the lender's rate, it subsequently stated that it was banning add-on commissions.
However this issue is not limited to insurance brokers, it includes credit brokers also.
Subscribers read more
With premium finance commissions under FCA threat are brokers doing anything wrong?