Insurance premiums for care homes have also been rising
Care homes are turning new patients away as they struggle to get adequate liability insurance to cover Covid-19 related claims, reported the Financial Times.
This means that alongside facing ongoing premium hikes, many care homes cannot take the risk of admitting Covid-19 patients or new patients because of the insurance exposure.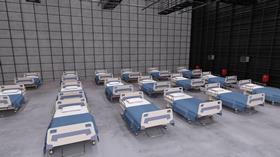 Renaissance Care runs 15 care homes in Scotland. Its chairman Robert Kilgour said it had approached 28 insurers that previously provided liability cover to the sector, but all had declined to insure the business.
Increased risk
Meanwhile, Kilgour's existing insurer Aviva did offer cover, although his annual premium then rose by 61% in December and the cover itself was substantially reduced, meaning he is now only entitled to a total of £25,000 on Covid-19 claims.
A spokesperson for Aviva said: "We remain dedicated to supporting our existing customers in the care home sector in their critical role of caring for residents during these very difficult times.
"We are continuing to provide insurance to care home customers across the UK, but also need to take into consideration the increased risk that Covid-19 poses to care homes and this means premiums may change to reflect this risk. We remain committed to working with the sector and to providing as much support as possible."
In light of circumstances like these, Care England - the charity and representative body for small, medium and larger care providers in England - has turned to the government for sector support with insurance and indemnity.
This follows UK prime minister Boris Johnson recently fearing that the NHS would be overwhelmed with Covid-19 cases in hospitals due to rising numbers of the new variant. The daily death toll was 1,325 earlier this week – the highest is has been since the pandemic began.