'Together, we're proving how API-driven distribution can transform an industry,' says chief revenue officer
Cowbell has teamed up with insurtech Zywave as it looks to expand the distribution of its cyber insurance products, a statement released yesterday (13 September 2023) revealed.
The deal will see Cowbell's proposition go live on Zywave's hub, which provides managing general agents (MGAs), wholesale brokers and retailers with access to cyber insurance products.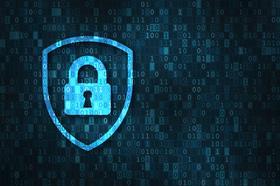 In turn, Cowbell said that it would be able to extend its reach to MGAs and brokers and further accelerate the adoption of cyber insurance within the small and medium-sized enterprise (SME) market.
"As the first cyber insurance provider on Zywave's hub, our adaptive programmes are now available to over 40 additional trading partners," said Rajeev Gupta, cofounder and chief product officer of Cowbell.
"These partners can now experience the simplicity of placing the industry's best cyber insurance coverage for their clients and protecting their clients' future cyber risks with Cowbell's tailored risk mitigation service."
Underinsurance
Cowbell said it had made the move as it looks to prevent underinsurance in the SME sector.
For example, in October 2022, research from GlobalData showed that only 56.2% of medium-sized businesses, 40% of small businesses and 16.8% of micro businesses had a cyber insurance policy last year.
It also found that 32.7% of respondents to its survey said they believed cyber risks had either increased or significantly increased since the pandemic – this was an increase from the previous year's survey, when 30.7% of respondents said the same.
GlobalData gathered the data by surveying 2,000 SMEs in the UK during Q3 2022.
To help Cowbell expand its reach in its new deal with Zywave, the partnership will be powered through Herald, a digital infrastructure provider that connects software developers to commercial insurance carriers through a single application programming interface (API).
The firm will leverage Cowbell's technology through Zywave's API-first interface for quoting commercial as well as excess and surplus insurance.
"This is an exceptionally powerful partnership between the most innovative leaders in the industry," said Duncan Crystal, cofounder and chief revenue officer at Herald.
"Together, we're proving how API-driven distribution can transform an industry that has traditionally run on paper.
"Our unified offering makes it easier for carrier partners to plug into networks of brokerages and MGAs, resulting in more premium for all players in the value chain, along with better coverage for businesses."

My journey in insurance has led me to proudly don the patches of the London Market and SME brokers.

Beyond the world of insurance, I've ventured into creative pursuits that promote inclusivity and representation.

My written work has found a home in publications such as Orange Magazine, Peahce Project, and others.
View full Profile