Hiscox, Axa and MS Amlin are among the named insurers that will have its policy wordings reviewed
The FCA has confirmed which insurers will have their policy wordings evaluated as part of its test case to clarify business interruption (BI) clauses and corresponding coverage questions arising from the Covid-19 pandemic and associated lockdown regime.
A total of 16 insurers use at least one of the policy wordings that feature in the FCA's representative sample – these will be further examined in the test case. These insurers are:
Allianz Insurance (part of Allianz SE)
American International Group UK Limited (part of American International Group)
Arch Insurance UK (part of Arch Capital Group Limited)
Argenta Syndicate Management Limited (part of Hannover Re)
Aspen Insurance UK (part of Aspen Insurance Holdings Limited)
Aviva Insurance (part of Aviva plc)
AXA Insurance UK (part of AXA SA)
Chubb European Group SE (part of Chubb Limited)
Ecclesiastical Insurance Office
Hiscox Insurance Company (part of Hiscox Limited)
Liberty Mutual Insurance Europe SE (part of Liberty Mutual Group)
MS Amlin Underwriting (part of MS&AD Insurance Group Holdings, Inc.)
Protector Insurance UK (part of Protector Forsikring ASA)
QBE UK (part of QBE Insurance Group Limited)
Royal and Sun Alliance Insurance (part of RSA Insurance Group plc)
Zurich Insurance (part of Zurich Insurance Group Limited)
Furthermore, Arch Insurance, Argenta Syndicate Management, Ecclesiastical Insurance, Hiscox, MS Amlin, QBE UK, Royal and Sun Alliance Insurance and Zurich will participate in the High Court test case, due to their role in underwriting policies within the chosen sample.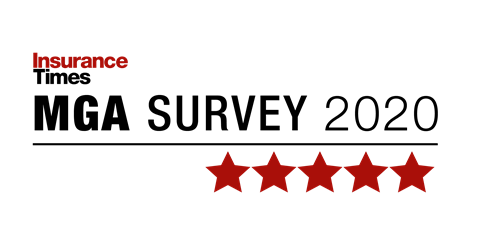 Policy wordings
Alongside this announcement, the FCA has also published a document detailing a preliminary list of the policy wordings and insurers that may be affected by the final outcome of the test case.
Although admitting that the current list is "not comprehensive", the FCA has identified 34 of Hiscox's policy wordings that could be implicated by the court declaration – the highest number from any insurer.
A statement on the firm's website reads: "As set out in previous announcements, Hiscox recognises these are extremely difficult times for businesses and is committed to seeking expedited resolution of any contract dispute.
"Hiscox has agreed to assist the FCA by participating alongside other insurers in the test case in order to provide certainty for businesses and brokers on the application of policies as quickly as possible.
"As described in the company's Q1 trading statement on 5 May, Hiscox is actively settling claims for event cancellation and abandonment, media and entertainment and other segments including travel.
"There is no change to any of the estimates or guidance provided in that update, and the group's capital position remains robust."
Ecclesiastical has 10 policy wordings that may be impacted by the court findings, compared to five wordings from MS Amlin and six from QBE UK.
Zurich, which has five policy wordings on the FCA's preliminary list, remains convinced that its policies do not cover business interruption claims linked to the coronavirus pandemic.
The insurer said: "The Zurich UK wordings put forward by the FCA represent Zurich's version of standard industry provisions, which are not designed to provide cover for pandemics such as Covid-19.
"Based on the group's own review of wordings and legal opinion received from external counsel, Zurich believes that the Zurich UK wordings do not provide cover for business interruption in relation to the Covid-19 outbreak. This view is further supported by the limited numbers of claims received to date by Zurich's UK business in relation to business interruption, and the very low level of disputes over coverage experienced by the group.
"In the unlikely event that the UK High Court were to judge that all industry wordings reviewed in the FCA process do provide cover for business interruption in relation to Covid-19, then Zurich estimates that this would result in approximately $200m of claims net of reinsurance in addition to the scenario for full-year 2020 claims related to Covid-19 presented on May 14. This amount includes assessment of the potential impact to all Zurich UK business, not limited to SME. The continuing nature of the event means that this is subject to significant uncertainty."
Timeline
The FCA will begin the test case by filing claims forms and particulars on 9 June. Following case management work, insurers filing their defences and the regulator itself submitting a reply, the skeleton arguments and replies will be served in the first half of July.
The five to 10-day court hearing will then take place in the second half of July.
Commenting on its involvement with the test case, MS Amlin said: "We are pleased to be working closely with the FCA and wider industry to find a solution to this important issue, with the shared objective of gaining certainty, swiftly for everyone involved.
"We take our responsibility to support our policyholders extremely seriously and understand the unprecedented challenges they and businesses up and down the country are facing as a result of Covid-19.
"We support the FCA's move to collaborate with the industry and progress with the test case to lift the deadlock and uncertainty surrounding the payment of business interruption claims under these unique circumstances."