The regulator is adopting a 'campaign style' approach to recruitment as it seeks to expand its talent footprint, says market executive director
Stratford-based regulator the FCA is looking to recruit several senior new hires in a bid to boost its oversight and supervision of London's credit market.
Vacancies include a lead supervisor for credit and debt services, as well as a director for consumer finance. These positions contribute to its expectation of appointing 200 new staff members in the first quarter of this year.
The aspiration for new staff follows a turbulent time at the FCA, however, as the regulator's current employees were set to vote on strike action last month because of concerns about chief executive Nikhil Rathi's transformation plans, which included bonus cuts.
The consultation on Rathi's proposed staff changes opened in September 2021 and ended on 20 December 2021. Now, the regulator is finalising these ahead of implementation from 1 April 2022.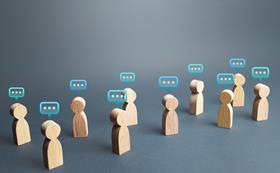 Progressing equality and diversity
Speaking at The Future of UK Financial Regulation Summit on 8 February 2022, FCA executive director of markets Sarah Pritchard said: "Job vacancies at the end of the last year in the UK were at a record high.
"We are fortunate that our turnover has remained in line with pre-pandemic levels – and with new roles created through transformation, you will see us continuing to hire at pace, attracting highly talented colleagues from [the] private sector, public sectors and other regulators too."
Pritchard added that the FCA is aiming to ensure that 50% of its senior leadership team is female by 2025 – up from 47% as at the end of January 2022.
At least 15% of the regulator's senior leadership team are now from an ethnic minority background, which is a "sign of progress", she noted.
Pritchard continued: "Within the broader organisation, we are moving to recruiting campaign style, to ensure we can regularly bring in and attract talent in London, Edinburgh and Leeds.
"As we evolve to become more innovative, assertive and adaptive, [we] will continue to offer one of the best, if not best, employment package of any UK enforcement agency or regulator.
"We look forward to continuing to build our people capabilities and our organisation as a whole by recruiting diverse talent and supporting [the] career growth of our existing colleagues."