Some believe the way the FCA has been treated in response to the internal leaked letter is unfair
The FCA has said that it has a duty as an employer to hold the behaviour of its staff to account.
This announcement follows an internal staff letter that was leaked earlier this week, with excerpts being published in the Evening Standard.
A spokesperson at the FCA said there has been a small number of incidents of bad behaviour towards colleagues and its office building.
"We have a duty as an employer to highlight this sort of poor behaviour and our senior management are very clear it is simply unacceptable. We value all of our staff and it is only right that we call out poor behaviour when we see it. Judging from the feedback we have received on the article, our staff agree," the spokesperson added.
Commending openness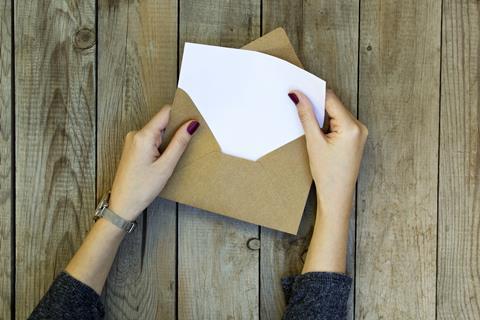 Mike Cranny, director at Create Solutions, the specialist training and compliance firm for the general insurance industry, told Insurance Times that he feels sorry for the FCA as they have aimed to be a "model employer" and made more progress towards diversity and inclusion than most other firms in financial services.
The FCA website says: "As part of our strategy to achieve a more diverse and inclusive workplace, we have set ourselves stretching targets to increase the representation of women in our senior team to 50% and Black, Asian, Minority Ethnic (BAME) colleagues to 13% by 2025 – representative of the UK population.
"We were recently voted 'Employer of the year' at the Women in Finance awards and our commitment to [lesbian, gay, bisexual and transgender] inclusion has helped us be recognised as a Stonewall Top 100 employer. "
When questioning what had gone wrong at the FCA, Cranny said: "The move to the new building wasn't well received and there has been discontent at senior level for some time.
"I commend their openness. As with the drinking culture in Lloyds, these problems are sometimes best tackled in the open, even at the risk of reputational damage."
Ultra-honest
However, some believe that the FCA should have been "ultra-honest" and sent the letter to the press themselves.
Branko Bjelobaba, principal at Branko, a FCA compliance consultancy, added: "[The FCA] ask all regulated firms to act with integrity and to be open and honest with them, yet they try and hide their own issues.
"I was of the opinion that they only hired staff of the highest calibre - professional, steadfast, leaders, movers and shakers - there to lead the financial services profession, but to have staff poo and wee on the bog floor demands that they clean up their act pronto.
He told Insurance Times that to have "women knocking back alcohol and then dumping the bottles in the sanitary bins" suggested there are concerning staff issues that are not being dealt with, contradicting the ethos of today's world of employment.
Subscribers read more
Should premium finance earning brokers worry about the FCA?