Regulators acknowledge that although 'the burden of the current regulatory pipeline' is 'significant', it is also 'appropriate'
The Financial Services Regulatory Initiatives Forum – a body of seven financial services sector regulators – has flagged a total of 134 upcoming regulatory initiatives in its latest Regulatory Initiatives Grid report, published today (1 November 2021).
The forum comprises of the FCA, Bank of England, including the Prudential Regulation Authority, the Payment Systems Regulator, Competition and Markets Authority (CMA), Financial Reporting Council, The Pensions Regulator and the Information Commissioner's Office. HM Treasury is also involved as an observer member.
Today's report marks the forum's fourth publication – its first Grid document was published back in April 2020, while the last version was released in May 2021. This contained 128 proposed initiatives.
The aim of this report is to set out a pipeline of planned regulatory work to ensure that the financial services industry and other stakeholders can understand and prepare for planned initiatives that may have a significant operational impact on them.
The time frames indicated in the report cover the short, medium and long-term. The furthest time bracket referenced is post-March 2023.
'Significant' regulation burden is 'appropriate'
Initiatives included in this month's report include plenty of climate-related work, such as around introducing the Sustainable Finance Disclosure regime, net zero transition plans and tackling environmental, social and governance (ESG) issues in capital markets.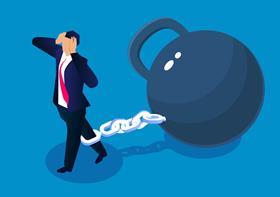 Although the report identifies 134 schemes in total, the report explained that "some initiatives, though creating an operational burden now, will ultimately simplify and streamline regulation. This includes, for example, the Bank of England and FCA's work to transform data collection".
Across all the forum regulators, areas of focus include:
ESG.
Cross-cutting.
Financial resilience.
Operational resilience.
Conduct.
Competition and innovation.
For the insurance and reinsurance sector specifically, the regulators' planned works include:
Amendments to insolvency arrangements.
Insurer resolution regime.
Global monitoring exercise – Q2 2022 submission.
Liquidity risk management plan.
Recovery and resolution planning.
IAIS insurance capital standard monitoring period.
In a joint executive summary, the FCA's chief executive Nikhil Rathi and Sam Woods, deputy governor of Prudential Regulation at the Bank of England, said: "We are embarking on an ambitious agenda to help develop a more effective and efficient UK regulatory model.
"Many of these changes will enhance firms' and the economy's competitiveness and ease operational burdens in the long term, or are meeting important government priorities, such as on the transition to a net zero economy.
"That is why, after careful consideration, we are satisfied that the burden of the current regulatory pipeline, whilst significant, is appropriate.
"Additional coordination has the potential to reduce burdens and forum members are working hard to realise these benefits."