Peter has been praised for his charisma and the strong legacy he left at Thatcham
Thatcham Research has announced that its former chief executive Peter Shaw passed away last Thursday.
Shaw was chief executive between 2011 and 2018. He had been undergoing treatment for a brain tumour since January 2018 and stepped down from his role in June last year.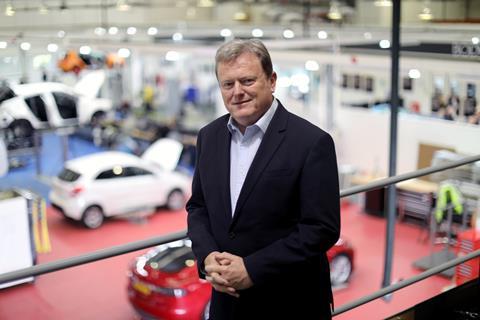 Jonathan Hewett, chief executive at Thatcham Research said: "Peter has left a strong legacy not just at Thatcham Research, but in the wider insurance and automotive industries.
"Thatcham Research's increased relevance in the rapidly changing vehicle landscape, not just in the UK but many international markets, is a testament to his deep understanding of the market, his thought leadership and teamworking ethic that he made part of the company's DNA."
In a statement, Thatcham said that Peter steered the company through a period of notable change, with the company increasingly recognised as a global centre of excellence for assisted and automated driving assessment and testing.
He initiated a research strategy which reflected this fast pace of change in the automotive market – and more importantly, kept ahead of it, with thought leadership and rapid development of safety standards.
Graham Gibson, chairman at Thatcham added: "Very rarely in life do you meet an individual who is as charismatic and generous as Peter.
"Not only is his passing a great loss to his family and friends but also the wider insurance and automotive industry. We often talk about legacy, and very few can be as privileged as leaving such a great legacy as Peter."