Aviva, along with Clyde & Co successfully pursue case as private prosecution leads to suspended sentence and electronic tag
A former law student has been handed a suspended sentence after pretending to trip over a crate of orange juice cartons in a supermarket and claim for her injuries.
Farida Ashraf waited for eight months after her 'accident' before raisin her claim in the hope that CCTV footage would have been erased.
The deliberate and premeditated plan, which involved at least a pair of other women, was aimed at squeezing money from a supermarket in Bradford, but it all went pear shaped.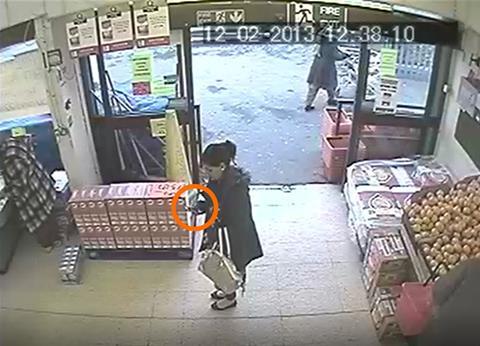 In the CCTV footage, you see the two other women discrupting a crate of orange juice in a halal shop in Bradford City Centre, placing it on the floor.
These two accomplices then leave the shop, but not before one is seen either taking a photo on her phone or texting.
Not long after, images show Ashraf tripping on the carton, then leaving the shop, passing the woman, who was on her phone, in the doorway.
Judge David Hatton QC sitting at Bradford Crown Court gave Ashraf, who studied law at Bradford College, a suspended jail sentence of 21 months. She will also be electronically tagged and placed under a curfew.
Praising insurer Aviva for pursuing the case, the judge said: "Fraudulent insurance claims are rife currently – certainly in this city. There has to be a deterrent in the form of a sentence of imprisonment. Employees of supermarket were caused stress and anxiety as a finger was pointed at them for having been negligent when they clearly were not."
He added: "This is a case properly and responsibly brought by the insurance company and one that should have been brought by CPS but that is water under bridge."
Date with destiny
The case was taken by Aviva after Ashraf's original claim was thrown out of court in 2016. If it was paid, her claim would have cost Aviva up to £60,000.
Her claim included injuries to her right wrist even though the video showed her falling onto her left wrist. Prize plum.
The judge in the original case found that Ashraf had put forward a wholly fraudulent and dishonest claim. Determined to bring her to justice, Aviva – which represented the supermarket – took out a private prosecution on the basis of fraud by misrepresentation.
Damian Rourke, partner with global law firm Clyde & Co, which acted for Aviva, said: "Figures clearly show a significant increase in so-called slip-and-trip fraud. It's important that businesses and the public know that insurers like Aviva will take proactive steps to deter and punish criminals who harm businesses and ultimately can cost staff their jobs.
"There a perception that nobody is doing anything about fraud – and I think it's important that business know that insurers like Aviva are standing up for them."
Richard Hiscocks, Aviva's director of casualty claims, said: "This staged accident is a clear example of a fraudster trying to claim some easy cash – and she now has a criminal conviction to show for it. Aviva takes a zero-tolerance approach to fraud and we'll do everything we can to defend our customers against such claims."
The two women who appear to place the pallet on the floor have yet to be identified and Aviva are keen to hear from anyone that can identify them.
The Association of British Insurers (ABI) reported that insurers had detected 113,000 fraudulent insurance claims in 2017 worth £1.3bn. In 2015, insurers noted a 36% rise in fraudulent slip-and-trip claims on the previous year to 27,000, worth £351m.
Subscribers read more