Geddes is stepping down as Direct Line Group boss in summer 2019
Direct Line Group needs "fresh leadership" for the next phase of its development, outgoing chief executive Paul Geddes (pictured) told Insurance Times.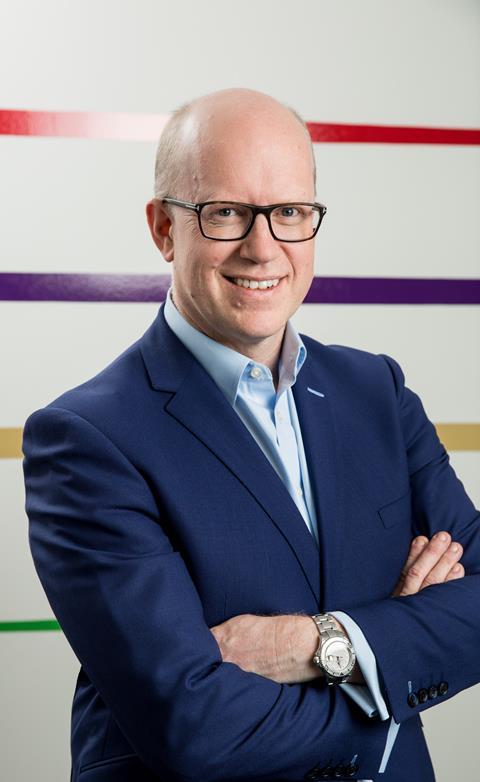 The man who steered the insurer out of Royal Bank of Scotland, onto the stock market, and into the FTSE 100 list of Britain's biggest companies announced this morning that he will step down in summer 2019.
Why has he given a year's notice of his departure?
"We have to act now so we have a perfect process, and a perfect process will take about a year," he said.
And why has he decided now to call time on his stewardship of Direct Line?
"In a year's time I will have done ten years in the post," he said.
"Ten years is the right tenure for a chief executive," he added, ignoring the fact that many CEOs don't get that long in the job.
"It's right that the business gets ready for the next phase," he said.
"It's right for the business's management to have fresh eyes and fresh leadership."
But he doesn't expect his successor to make any abrupt changes in Direct Line's strategy.
"I'd be surprised if there was a change in direction. A new leader won't start afresh," he said.
"We've set the strategy with the board, with all the multi-year things we're doing."
Among those is the increasing focus on the business's direct own brands.
Direct Line this morning revealed first half results that showed headline profits lower for the six months to June at £294m from £341m a year ago. However, Geddes said that stripping out the effects of the Beast from the East, profits were up slightly. Weather related claims in the first half of this year totalled £75m, compared with only £9m a year earlier.
He also pointed out that last year's figures were boosted by £49m reserve releases related to the Ogden rate change. Direct Line had taken a big hit on reserving in the second half of 2016, boosting reserves for the cut in the Ogden personal injury discount rate.
Subscribers read more:
Interview: Steering DLG out of the depths