She was previously chief financial officer at the company
Direct Line (DLG) has appointed Penny James to succeed Paul Geddes as the new group chief executive.
James previously held the role of chief financial officer and take helm on 9 May, the company said in a statement.
She has been chief financial officer for a year and a member of the board since 2017. James' salary will be £800,000, the company said.
Geddes' departure had been announced in August 2018, with the projected leaving date said to be summer 2019. He had been in the role for a decade, taking over while the company was still part of the Royal Bank of Scotland.
In August, Geddes told Insurance Times that he was leaving because "ten years is the right tenure for a chief executive. It's right that the business gets ready for the next phase," he said. "I'd be surprised if there was a change in direction. A new leader won't start afresh," he added at the time.
Commenting on the announcement, DLG chairman Mike Biggs said: "The Board is delighted to appoint Penny James as chief executive of DLG. She combines a deep understanding of our sector with outstanding leadership skills, financial and risk expertise, and deep strategic thinking.
"The Board is confident that Penny is ideally suited to leading the delivery of DLG's short-term strategic imperatives, including technological and business transformation, and the development of the next stage of our strategy.
"On behalf of the Board and everyone at DLG, I would like to thank Paul Geddes for his leadership over the last decade. Paul successfully led the executive team in the separation of the Group from the Royal Bank of Scotland, its listing on the London Stock Exchange and its entry into the FTSE100. We wish him the very best for the future."
Penny James pointed out that "DLG has a talented and diverse group of people, a customer-focused culture, powerful brands and a multi-channel, multi-product business".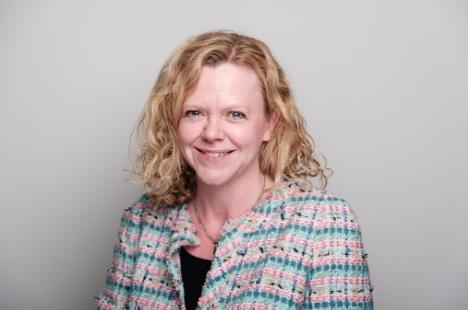 Penny James, DLG's newest chief executive
Strong balance sheet
"Together with our strong balance sheet, this has helped make DLG the successful business it is today and means we are ideally placed to thrive in an evolving market. This year we are beginning to execute the next phase of our business transformation strategy, in pursuit of our mission to make insurance much easier and better value for our customers."
'It gives me great pleasure to be handing over to Penny as DLG's next chief executive. Penny's expertise as our chief financial officer and the breadth of experience she brings from previous roles will be invaluable as she leads the business.
"I've worked closely with Penny for over twelve months and have been impressed by her drive, energy and ambition for the Group.
"I am pleased to be leaving the Group in such experienced and capable hands,' said outgoing chief executive, Paul Geddes.
DLG's share price was down by over 1% on 26 February.
Subscribers read more
Geddes – Direct Line needs 'fresh leadership'