Chief executive Paul Geddes is to step down in a year's time
Paul Geddes is to step down as chief executive of Direct Line Group in summer next year.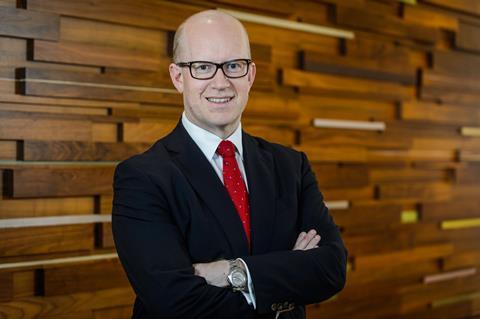 At that time he will have served as CEO for ten years.
Geddes took over at Direct Line when it was part of the Royal Bank of Scotland. He steered the company through its demerger from the bank, its listing on the London Stock Exchange and its entry into the FTSE 100 list of Britain's biggest companies.
DLG chairman Mike Biggs said: "Paul has made a huge contribution to Direct Line Group and the Company is deeply indebted to him for his strong leadership."
He said a successor will be in place by the time Geddes leaves next year.
"I have been privileged to lead Direct Line Group over a long period of transformation," Geddes said.
"It has been very exciting, and the company is in great shape to make further progress.
"As I approach my tenth anniversary, it is right to put a successor in place to lead the company in the years ahead. In the meantime, we have a very busy and exciting agenda, which I look forward to delivering."
News of Geddes departure came as the company revealed that first half operating profit fell to £303m from £360m, though the company said that, normalised for weather, operating profit was up slightly.
Subscribers read more"
Direct Line hit by end of partnerships