The aggregator's chief executive hopes the initiative will 'help people's understanding of excesses in a general policy'
Comparison website GoCompare has teamed up with specialist ancillary insurer Coplus to launch a free excess protection deal for home insurance customers who buy cover through its comparison service.
As part of the deal, a free £250 home excess cover - provided by Coplus - is offered to those who buy a qualifying home insurance policy via GoCompare.
This means that customers who subsequently make a claim on their home insurance policy will be reimbursed up to £250 excess when their home insurance claim has been settled, excluding accidental loss or damage claims.
The free home excess cover is applicable for totally unexpected claims - for example, damage to a property from falling trees, escape of water claims or claims as a result of theft.
The new excess cover has been launched two years after GoCompare revealed its free excess cover for anyone buying car insurance.
Lee Griffin, GoCompare's chief executive, said: "We're really excited to be able to offer excess protection to our home insurance customers – the car insurance deal has been hugely successful, with over £2.5m refunded to customers since it launched in 2019.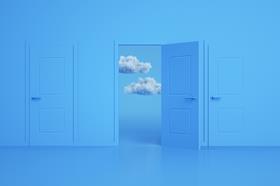 "We also hope that this will help people's understanding of excesses in [a] general policy, as we know that they can be a misunderstood part of an insurance policy."
Valuable difference
Jared Drucker, Coplus' commercial manager, added: "We are delighted to be the chosen partner for GoCompare home excess.
"The excess cover makes a valuable difference to policyholders, plus it's simple and straightforward to make a claim, with our 24/7 claims team on hand to help when needed."
To qualify for the free home excess cover, customers will need to compare home insurance quotes and buy through GoCompare. If customers need to make a claim on their home insurance policy, they will have to initially pay the excess or have it deducted. The home insurance claim will need to be settled.
Customers then have six months from the date their home insurance claim is settled to claim the home excess cover.
Griffin added: "While comparison sites have always displayed the excesses on an insurance policy on the results pages and customers can edit the quote to see how different voluntary excess levels could impact the premium, our previous research revealed that one in 10 car insurance customers don't realise just how much they agree to contribute when they take out their policy."