Although the proposed change could save £55 a year, this could lead to more unsafe cars on the road which could subsequently increase insurance premiums
The UK government is considering scrapping annual Ministry of Transport (MOT) tests for motorists and instead making them compulsory every two years in an attempt to ease the cost of living.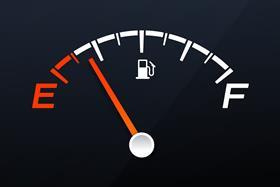 Speaking at a cabinet meeting last week (27 April 2022), transport secretary Grant Shapps shared the proposals with ministers and assured them that any changes would require a "very rigorous standard," as reported by CityAM.
While the proposed change could save motorists £55 a year, this could lead to more unsafe cars on British roads and would only marginally help to offset the rising costs of fuel.
Additionally, these extra unsafe vehicles could subsequently increase insurance premiums by upping motor risks for all drivers.
RAC head of policy Nicholas Lyes said: "The purpose of an MOT is to ensure vehicles meet a basic level of safety for driving on our roads.
"Shifting it from annually to every two years would see a dramatic increase in the number of unroadworthy vehicles and could make our roads far less safe."
It follows inflation rising, compounded by the fuel crisis, supply chain issues and energy prices soaring.
Safety first
The announcement has prompted warnings from the Labour party and industry bodies not to go ahead with the proposals in the interest of the safety of all road users.
An MOT is an annual test which determines the safety of a vehicle, whether it is roadworthy and monitors exhaust emissions.
According to the current regulations, all vehicles that are more than three years old must have an up-to-date MOT certificate every year. The standard price for cars is around £55 and £30 for motorbikes.
It is illegal to drive a vehicle without a valid MOT certificate. The only exception is when a vehicle is being driven to an MOT test that has been pre-booked – the driver will need proof of this.
A Motor Insurers' Bureau spokesperson told Insurance Times: "Insurance premiums are priced on risk. Therefore, it's important that any potential changes to MOT checks do not compromise road safety, as this will help to keep premiums down and discourage motorists from driving without valid insurance."