The broker will be the fourth business to become part of GRP's Yorkshire hub
GRP has acquired the full share capital of Leeds-based Lawrence Fraser Brokers.
Commercial broker Lawrence Fraser will join GRP's Yorkshire hub, Marshall Wooldridge.
Lawrence Fraser provides a range of commercial, prestige home and motor products as well as risk management services to clients throughout the Yorkshire region.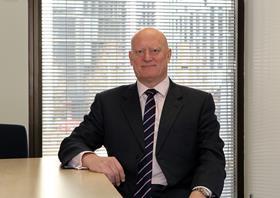 Geoff Kirk, managing director of Marshall Wooldridge, said Lawrence Fraser's managing director Paul Lawrence and his team will all remain with the business in their current location.
Kirk continued: "This is a great deal for all parties and I'm especially pleased to welcome Lawrence and his team at Lawrence Fraser to Marshall Wooldridge and the wider GRP group."
This is the fourth broker to become part of Marshall Wooldridge since GRP invested in the business back in 2016.
Kirk said: "We have built up a strong presence in the Yorkshire region and the acquisition of Lawrence Fraser is a great start to 2021.
"We have plenty of appetite for further deals and I am keen to talk to businesses interested in joining us at Marshall Wooldridge."
The deal has received regulatory approval and the consideration is undisclosed.
Significant milestone
Lawrence added: "We can trace our business back 30 years, so this is a significant milestone in our history.
"Marshall Wooldridge laid out a compelling opportunity for us and we are all enthused by the prospects for the business from being part of Marshall Wooldridge.
"We believe that being under the GRP umbrella will pay dividends for our clients during the current hard market and we look forward to giving them access to the wider range of products and services that we can now access."
Meanwhile, Stephen Ross, head of mergers and acquisitions at GRP, said: "Geoff is steadily growing a significant footprint for Marshall Wooldridge in Yorkshire.
"All our hubs have an appetite for deal making, but we are equally determined to build our market presence organically, including in Yorkshire."
He added: "Lawrence Fraser fits our investment criteria perfectly, having the right combination of active management, a quality book of business and bright growth prospects. I'm delighted to welcome them to GRP."