'These striking figures show that health and protection insurance is vital for the health of UK plc,' says director
Heath and protection insurers are producing billions of pounds in benefits for clients across the UK by reducing the number of days employees need to take as sick leave.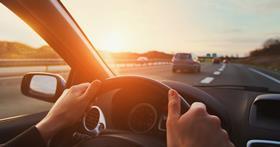 That was according to the ABI, which said in a statement yesterday (16 November 2023) that health and protection insurance was boosting the UK's productivity and economic growth.
It highlighted that in 2021, firms providing such cover produced the equivalent of £6.1bn a year in benefits, which was split across businesses (£2.6bn), the wider economy (£2bn) and the Exchequer (£1.5bn).
This was because during the year, services provided by insurers prevented 14m sick days and helped 12,500 full-time workers to stay in work rather than leave their jobs due to ill health.
Through insurance, employees accessed services including vocational rehabilitation, mental health support and access to diagnosis and treatment.
Yvonne Braun, director of health and protection policy at the ABI, said: "These striking figures show that health and protection insurance is vital for the health of UK plc.
"Our sector provides services that have a material positive impact on people's health and financial resilience, while also supporting businesses and the productivity of the UK economy.
"By helping employers to invest in the health and wellbeing of their employees, insurers also complement the vital work of the NHS."
Improvements
The research, which was carried out by WPI Economics on behalf of the ABI, also outlined several recommendations for the government to use to improve workplace health.
This included reforming the interaction between social security benefits and insurance to make sure people "are not penalised for purchasing an income protection policy should they fall out of work and subsequently need to claim Universal Credit".
It also said that Statutory Sick Pay (SSP) should be reformed so it provides "better and more flexible financial support for employees" and that firms should be mandated to disclose information on how well they support the health and wellbeing of their staff.
"In the longer-term, this could help to incentivise more companies to play an even greater role in supporting healthy working lives," the ABI said.
Joe Ahern, head of policy at WPI Economics, added: "With the health of the nation at the top of the agenda in recent years, it's more important than ever that we look at all options for healthcare, including the role of workplace health solutions.
"Our research has shown that health and protection insurers can provide significant support to the health and the wealth of the nation."

James is the deputy news editor at Insurance Times and joined the publication after several years working as a reporter.

His career began in 2019, when he joined a local north London newspaper after graduating from the University of Sheffield with a first-class honours degree in journalism.

Now working within the insurance sector, James has a particular focus on motor, M&A activity and financial reporting.
View full Profile