The judge ruled that 'Marshmallow was conscientiously trying to avoid the use of Mulsanne material' despite insurer's trade secret theft claim
Insurtech unicorn Marshmallow Financial Services is set to face a further legal hearing determining potential damages in its ongoing legal battle with Gibraltar-based insurer Mulsanne, following a High Court judgment being handed down on 11 February 2022.
The case in question, Mulsanne Insurance Company v Marshmallow Financial Services/Marshmallow Insurance, concerns the alleged theft of trade secrets and a breach of contract, with Marshmallow Financial Services allegedly transferring Mulsanne's customers to its new business, Marshmallow Insurance.
Mulsanne, which is owned by investment firm Abacai, had initially been seeking around £40m in damages. Insurance Times understands that the actual damages figure will be settled later.
Marshmallow, which deals with motor insurance, partnered with Mulsanne prior to the launch of its own insurer, Marshmallow Insurance, in January 2021.
By April 2021, Marshmallow had been ordered to disclose its rating tables and underwriting rules as Mulsanne accused the unicorn of stealing "trade secrets" to set up its own insurance arm.
A spokesperson for Mulsanne said: "We welcome [the] judgment and will now move forward to establishing appropriate financial recompense for the damages we have suffered.
"Marshmallow should not bear a judge's finding of breach of confidence as a badge of honour. That finding indicates that they conducted their business with complete disregard for the importance of confidentiality, intellectual property and appropriate systems and controls."
The claims
According to the High Court filings, Mulsanne accused Marshmallow of:
The misuse of confidential information: Mulsanne claimed that it provided the insurtech with information in the form of ratings tables, processes and underwriting rules, which "was confidential". However, it believed this information was used by Marshmallow in preparation "for new business".
Terms of business agreement (TOBA) claims: "Disputes around the date of termination of the TOBA and alleged failures to comply with its terms". The filing stated that the TOBA came to an end by 1 August 2021 at the latest.
The passing off claim: "Arising out of Marshmallow's 'renewal' of expiring Mulsanne customers into Marshmallow policies".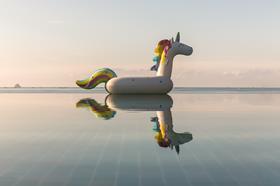 Although the court rejected some of Mulsanne's claims - for example, in relation to the alleged breach of confidence - the judge found "incidental and almost accidental breaches", acknowledging that Marshmallow was "conscientiously trying to avoid the use of Mulsanne material".
The court document stated that "by taking the policies written in 2019 and running them through the claims engine as it stood in 2020", there was "a misuse of Mulsanne's confidential information insofar as the engine at that time contained such information".
This finding will result "in damages, which would have to be assessed at the separate inquiry as to damages for which directions had been provided".
The judge summarised the situation in the court judgment: "Such breaches as I have found are more in the nature of incidental, and almost accidental, breaches - some of them in the context of a situation in which Marshmallow was conscientiously trying to avoid the use of Mulsanne material."
'False allegations'
A spokesperson for Marshmallow told Insurance Times: "We are delighted that Mulsanne's false allegations that Marshmallow had copied its underwriting model have failed in court and [its] claims for £40m have been shown to be ridiculous.
"We always knew [its] claims were completely unrealistic and designed to damage our reputation following attempts to gain a share of or buy Marshmallow. It's absolutely right that Mulsanne's plans have failed.
"All the claims made against us by Mulsanne were either so weak they were dropped before trial, have been rejected by the court completely, or have been shown, we believe, to be of little or no consequence. We were particularly pleased that the judge recognised that we were conscientiously trying to avoid the use of any Mulsanne material.
"We look forward to recovering our costs and continuing our focus on the business and its growth following the successful completion of the necessary consequential hearings."