After working on the aftermath of the 9/11 attacks, then having 13 years at Hiscox, Jeremy Pinchin is stepping down
Hiscox has today announced that group claims director, Jeremy Pinchin is retiring at the end of February next year.
Pinchin joined the specialist insurer in 2005 as the group's first claims director. He has since held a number of leadership roles within the group, including chief executive of Hiscox Re and ILS, chief executive of Hiscox Bermuda and group company secretary.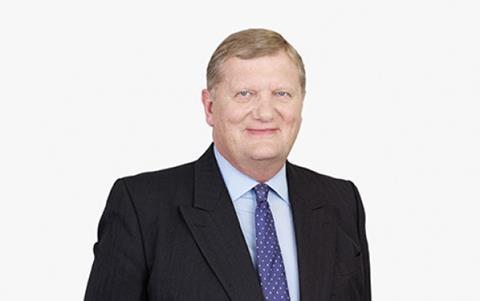 As group claims director, he built a team of more than 250 people across 14 locations, who are the standardbearers for Hiscox's customer promise.
To top it all off, he was recently awarded the inaugural London Market Association (LMA) award for 'outstanding service' to claims.
Life before Hiscox
Before joining Hiscox, Pinchin spent a few years at Lloyd's. Initially as a consultant to head up a team coordinating the market's management of its exposure to the losses arising from September 11.
After that, he became Lloyd's first head of claims following the creation of the Franchise Team, and was responsible for the market's first coordinated claims strategy and claims management principles.
Life after Pinchin
Pinchin will be succeeded in his claims responsibilities by Grace Hanson who will join Hiscox in January 2019.
Hanson moved to insurance in 2001 when she joined AIG and relocated to Bermuda. She had studied as a US lawyer and qualified as one in 1987.
After joining AIG, he joined its sponsored start-up Allied World where she led its global claims function, including through the large catastrophe loss years of Hurricanes Katrina, Rita and Wilma in 2005
Four years later, she joined insurtech business, Homesite as its corporate counsel and then later became its chief claims officer, the position she leaves to join Hiscox.
Pinchin is not stepping away from insurance and Hiscox totally. He will now serve as chairman of Hiscox Special Risks and chairman of Hiscox Pension Trustees.
Hiscox chief executive, Bronek Masojada said of Pinchin: "I would like to thank Jeremy for his outstanding and enduring contribution to Hiscox. He ensured that Hiscox delivered on its Claims Promise to customers in their hour of need, and the awards the team received are testament to his leadership.
"He also shaped the growth and development of Hiscox Re & ILS, and our market position reflects this. I'm delighted we will continue to benefit from his sage counsel through his Chairmanship of Hiscox Special Risks and Hiscox Pension Trustees."
Then speaking of the incoming Hanson, Masojada said: "Paying claims will always be at the heart of our business, and Grace's leadership experience, values and global expertise make her an excellent leader of the team. Her breadth of knowledge, from global catastrophe and retail claims through to insurtech in many of our key markets will be invaluable to the Group."
Hanson concluded: "I'm very excited and honoured to join Hiscox as group claims director, to support its goal of delivering unparalleled customer service, while remaining at the forefront of the newest developments in the insurance industry."
Subscribers read more