Hiscox reported sharp improvement in first half results amid more stable rating environment
Hiscox reported a sharp improvement in first half results, and said it is on course to exceed one million retail customers by the end of the year.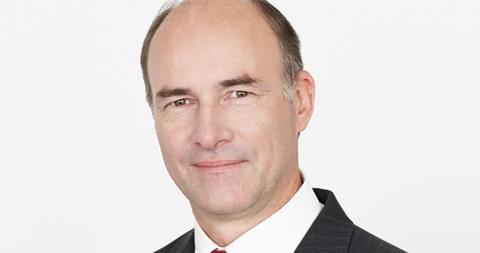 GWP rose 21% to $2.23bn in the six months to June from $1.84bn a year earlier, with all segments contributing, while pretax profit rose to $164m from $129m, with Hiscox Retail contributing over half the total.
First half COR improved to 87.9% from 90.8% a year earlier.
The group said reducing loss estimates for 2017 catastrophes drove an increase in reserve releases to $154m.
Chief executive Bronek Masojada (pictured) said: "It has been a good start to the year. Our investment across the business is driving strong profitable growth in all segments. We are on track to exceed one million retail customers in 2018."
The retail businesses experienced a more stable rating environment in the first half, the company said.
Hiscox Retail, which comprises HIscox UK & Europe and Hiscox International, reported GWP rose to $1.11bn from $930m. Pretax profit rose to $93.7m from $92.3m, while the division's COR excluding currency fluctuations improved to 90.4% from 90.8%.
Hiscox UK & Ireland reported GWP up 17.4% to $411m, driven by a good performance in home and direct small business lines, and in partnerships such as with Barclays.
UK Direct reached £100m of premium in the first half. Growth in the broker channel is expected to be "muted" as the company reviews its systems and processes after the introduction of a new IT platform.
Escape of water claims "remain a feature of the UK household market" Hiscox said, but good claims performance in management liability, emerging professional indemnity, technology and cyber helped to offset these losses.
February's 'Beast from the East' cold weather snap in the UK did generate a number of claims, but the event was well within the group's expected range for a UK weather event.
Hiscox UK & Europe 6 months to June 2018
Gross written premiums
$610.0 million (2017: $510.5 million)
Profit before tax
$65.5 million (2017: $65.8 million)
Profit before tax excluding FX
$68.9 million (2017: $60.0 million)
Combined ratio
87.5% (2017: 86.6%)
Combined ratio excluding FX
86.8% (2017: 88.0%)
Subscribers read more:
Brokers reveal their top e-trading partners