The insurtech's global revenues have grown by more than 30% over the past year
London and Tallinn-based insurtech Insly has completed a €1.1m (£0.73m) bridge round, pushing its total investment raised up to €5.8m (£3.6m).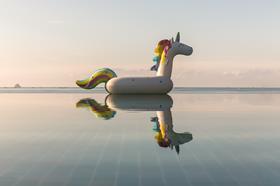 Half of this most recent funding came from existing investors – Concentric and Uniqa Ventures - while the other half was contributed by an angel syndicate led by Fund Fellow Founders.
Insly provides a low and no code software platform for insurers, brokers and MGAs. It aims to support these clients to digitise and automate mid and back office operations, including distribution, policy administration, underwriting, claims and reinsurance.
The firm's latest funding will help the insurtech to accelerate its growth across existing operations in Poland, London and Tallinn, as well as enable further product development and support sales and marketing initiatives to acquire new customers.
Risto Rossar, founder and chief executive of Insly, said: "Insly has had a successful few years, developing our no code offering and making significant inroads into the MGA and insurer market.
"This bridge round will enable us to step up our product development, sales and marketing, so we can bring our products to even more customers and move closer to our goal of building one of the biggest insurance platforms in the world."
According to AngelList Venture, a bridge round is a round of financing that tides a company over until its next larger round of funding.
These are typically used by companies when they want to put off their next round of fundraising until they've reached a higher valuation.
Accelerating growth
Over the last eight years, Insly has grown its staff base to 100. The insurtech has its headquarters in London, a core development unit in Tallinn and other offices situated in Vilnius and Warsaw.
The insurtech currently serves over 1,000 brokers, MGAs and insurers, totalling more than 15,000 individual users across 52 countries. Around €0.5bn (£0.43bn) of gross written premium is transacted on the platform.
Insly's global revenues have grown by more than 30% in the last year.
Rossar said: "We are onboarding new customers all the time and the business is also close to breaking even - a fantastic achievement in a relatively short space of time."
Rossar founded Insly in 2014, striving to make insurance technology easy to implement and use. He wanted to help insurance brokers increase their efficiency, optimise the customer experience and reduce unnecessary costs.
Insurance Times has converted euro amounts into pounds using an exchange rate of £1 = €1.16, which was correct as of 1 September 2022.