The insurer's head of counter fraud says at 'each economic downturn, insurers usually see fraud escalate'
Insurance fraud saw an uptick of 11.2% in 2022 – equating to £7.1m – according to Allianz Commercial's latest figures, published yesterday (11 January 2023).
The insurer detected £70.7m worth of insurance fraud in 2022 – up from £63.6m in 2021.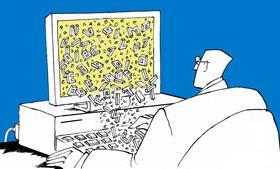 James Burge, head of counter fraud at Allianz Commercial, said: "At each economic downturn, insurers usually see fraud escalate.
"In the midst of a cost of living crisis, we didn't want our honest customers to bear any additional costs from fraudsters, which is why we were determined to detect and defeat fraud in order to protect them."
The cost of living crisis began in 2021 and reduced the available capital consumers had to spend or save after tax and inflation.
According to a House of Commons briefing published on 20 December 2022, entitled the Rising Cost of Living in the UK, the annual rate of inflation reached 11.1% in October 2022 – representing a 41-year high – before dropping to 10.7% the following month.
As noted in the briefing, this is underpinned by increased costs of consumer goods and food, supply chain bottlenecks, rising energy costs and the ongoing war between Russia and Ukraine.
However, inflation is expected to fall later this year.
Shift from traditional fraud
In property and casualty lines, Allianz Commercial noted that it saw the greatest increase on fraud savings in comparison to the year before.
The insurer believes that this might serve as evidence of a shift away from traditional motor fraud, such as crash for cash scams.
However, the value of each case of property and casualty fraud increased to record levels, despite a decline in frequency during 2022.
Meanwhile, application fraud – whereby a customer provides false information to acquire a policy – has grown.
This, according to Allianz, suggests front-end controls are detecting lies and fabrications more effectively.
In addition to this, machine learning has been helpful in picking up dishonest attempts for fraud at claims stage.