Insurance executive warns that 'carriers better be careful' as increased data could lead to embedded insurance innovation
The insurance industry's end-user spend on technology and IT services has been predicted to be $255bn (£187bn) by 2022 globally, according to a new report by information technology firm Capgemini.
Its World Insurtech Report 2021, published on 16 September 2021, stated: "Even a small slice of this market could create multiple billion dollar firms and over the last six months, instances of this have begun to emerge."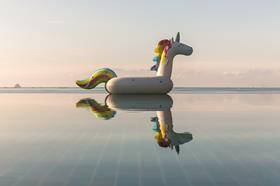 It gave the example of Tractable reaching unicorn status in June this year. A unicorn is a privately held startup that is valued at over $1bn (£733m).
The insurtech has also partnered with more than 20 auto insurers worldwide, leading to 600% revenue growth between 2019 and 2021.
Growth in the insurtech sector is being driven by full carriers too, such as Lemonade, Root and Metromile, as well as a number of smaller players, the report added.
"This unusual phenomenon illustrates how insurtechs are maturing and are enjoying rapid customer adoption," it said.
Meanwhile, the expanding digital ecosystem has been key to insurtech sector growth by helping to foster opportunities in coverage for home, health, travel and mobility.
For example, German travel aggregator Omio has partnered with UK embedded insurance specialist Setoo to offer parametric travel insurance with automatic claims payouts. Setoo recently merged with insurtech Pattern.
Value propositions
Capgemini listed four technologies at the forefront of insurtech value propositions as part of its Convenience, Advice and Reach Equation (CARE) – a futureproofing measure Capgemni launched for its reports early last year.
These include:
Data solutions for analytics at scale: This is touted as insurtechs' most significant area of focus, with 100% of distributors and enablers and 92% of full carriers deploying related technology and investments.
Artificial intelligence (AI) and predictive modelling: More than 75% of full carriers, 90% of enablers and 29% of distributors invest in AI and predictive modelling capabilities.
Application processing interfaces (APIs) and open insurance: Nearly 60% of full carriers, 72% of enablers and 70% distributors leverage this technology at the centre of their value proposition.
Internet of Things (IoT) and connected services: These have significant game-changing potential, especially in terms of improving real-time risk prevention. The report predicts there will be 30 billion connected devices by 2025 - up from 10 billion in 2019.
Matthew Edmonds, insurance executive at Appos Advisors and previous head of Tesla Insurance US, said: "Carriers better be careful. As vehicles become more sophisticated, original equipment manufacturers (OEMs) will have all the data.
"They will know how the vehicles are being driven, how drivers are accelerating and braking and the exact distances they are travelling. Since they hold the key, they can easily create their own insurance product and underwrite the risk."