Insurance Times is excited to announce the launch of 2023's eTrading Five Star Online Ratings

The findings of 2023's Five Star Rating Report: eTrading – including online rating tables – are now fully available, exclusively from Insurance Times.
This year, brokers trading via insurer extranets gave Aviva Fast Trade and AIG eXtra a maximum overall five star rating.
This is the fifth consecutive year that Aviva Fast Trade has been awarded an overall five-star rating by brokers nationwide. This in itself is a huge achievement that no other insurer extranet has achieved.
The Insurance Times eTrading 2023 survey also sought to investigate how brokers perceive the experience of the broker management system at their brokerage. Software house Acturis secured top spot among software house platforms for the seventh consecutive year.
The eTrading survey also aimed to investigate brokers experience of trading with an insurer via a software house platform. Zurich and Aviva have been awarded an overall five star rating by brokers in the 2023 Insurance Times eTrading survey. This is the second consecutive year both insurers have achieved five star ratings from brokers for consistent service across the eTrading route via software houses.
Over 750 brokers across the UK came forward to rate and assess the performance of insurer extranet platforms, broker management systems and the broker experience of trading with an insurer via a software house platform as part of Insurance Times' eTrading 2023 survey.

To view how a particular software house or insurer extranet performed in the eTrading 2023 report, please see below: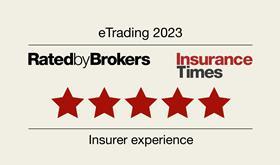 Insurer extranets listed in alphabetical order: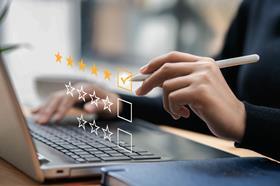 Software House listed in alphabetical order:
Click here to view how insurers performed via software houses
Click here to register for Insurance Times' free eTrading report webinar
The Insurance Times eTrading Survey 2023 was open to UK brokers between January and March 2023, with a total of 780 brokers taking part nationwide. To read the executive summary of this year's overall findings please click here.
To acquire the comprehensive 2023 eTrading Data Insight Book, offering advanced analysis of all broker feedback on products and services, broker group segmentation and wider eTrading insights, please contact aisha.roberts@insurancetimes.co.uk
Insurance Times' annual eTrading survey rated trading through broker software platforms or via extranets from feedback from more than 1,000 brokers from all parts of the market.
Insurance Times head of research Savan Shah will be sharing his expert insight alongside a leading insurer and broker to unpick what is happening in this fast changing area that is central to the industry's future. Key questions for discussion will include:
What factors drove success in this year's survey?
How can insurers and software houses improve referral speed as more and more complex products become tradeable online?
Why do brokers use both broker management systems and extranets?