The insurtech's founder stresses that customers should not be afraid to leave negative reviews
Insurtech Worry+Peace has highlighted the implications of "potential complacency" should the insurance industry fail to embrace negative reviews - it believes customers should not be afraid of leaving negative reviews as they can be a way of problem solving.
James York, founder of Worry+Peace, told Insurance Times: "Providers anecdotally tell us they either 'live' with reviews, rather than desire to use or earn them. In some instances, they see them as a marketing exercise. Naturally, there can be mistrust because at any time a bad run can damage the business [and] not always fairly.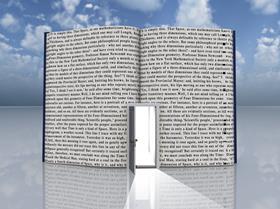 "Feedback, and invitations for it, in their crudest form, could be better seen as a signal of 'who knows who'."
This follows a man being sued £25,000 for libel damages back in February after leaving a negative review on the TrustPilot website, accusing a legal firm of being "another scam solicitor".
However, the insurtech contends that customers should not be afraid to leave negative feedback, but also that insurers should not be complacent in challenging negative reviews as they sometimes have a reputational risk.
Not just snapshots
The insurtech's database, according to York, is more akin "to an automatic social network".
He explained that Worry+Peace intends to give data a purpose with a better contextual search for buyers.
"Trusting that ability to recycle lost opportunities is naturally far more palatable than the reviews themselves and offers buyers far more reason to leave real reviews," York continued.
"We also intend to compartmentalise seasonally, giving clear windows of performance, not just snapshots. With our next update, there will not be just one rolling average - rather a focus on trends each quarter. That's going to mix things up."