The broker will be standardising its operations across its nine offices
Northern Ireland-based broker Kerr Group Insurance has gone live with Applied Epic - software company Applied Systems' cloud-based application for independent insurance agencies - to better support its business growth and online customer service.
Kerr Group moved from its long-standing software house to Applied Systems so that it could take advantage of the firm's automation expertise to standardise its operations across nine offices.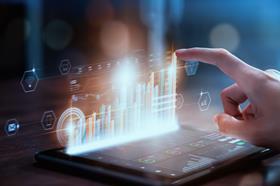 David Chapman, sales director at Applied Systems, said: "We continue to see technology driving change for our industry as brokers look for flexibility whilst working remotely and customers expect the same kind of online experiences they have in other industries.
"Partnering with Kerr Group is an exciting step in bringing the benefits of modern software to brokers to help them operate more efficiently and provide their customers 24/7 service wherever they are."
Vast digital capability
Applied Epic is a management system, which is hosted on the cloud. It has the ability to integrate both Applied and non-Applied technologies.
The system aims to prevent brokers from rekeying data and seeks to create higher value business transactions, delivering superior customer experiences throughout the entire policy lifecycle.
According to Applied Systems, Applied Epic's brokers can operate more efficiently, have better leverage within insurer relationships, improve customer service and accelerate growth and profitability across all lines of business.
Roland Kerr, director of Kerr Group Insurance, said: "Being a third generation broker, it is important to set ourselves up for continued success by establishing a modern technology strategy and providing the digital experiences which both our staff and customers are used to in their daily lives.
"Applied Epic gives us a vast digital capability unmatched in the UK market, enabling us to move our customers through the policy lifecycle in a more consistent and digital manner."