Research reveals brokers' biggest concerns and increasing pessimism about the economic climate
The impact of Brexit is the fastest growing concern for brokers, according to Aviva-commissioned research.
Six months on from Aviva's first Broker Barometer research, the new findings show between May 2018 and December 2018 the percentage of brokers concerned about the impact of Brexit grew from 3% to 22%.
The survey of 250 brokers, conducted by FWD, also revealed in the same timespan there had been a jump in brokers with a succession plan in place (25% to 56%) and those planning to grow through internal training and development (36% to 53%).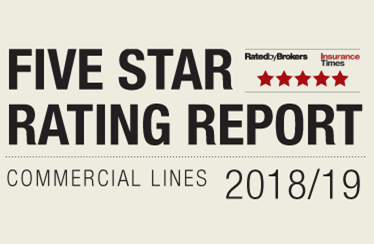 "2019 is likely to see upheaval that could have a deep impact on businesses – from changes to their supply chain to potential tariffs and uncertain exchange rates," said Phil Bayles, Aviva's managing director, intermediaries.
Concerns
Brexit impact is now the second biggest broker concern, ahead of competition from the direct market (21.6%), and behind the top concern of dealing with compliance and regulation (26.4%).
Now only 7% of broker owners said they believed the economic climate was having a positive effect, down from 20% of those surveyed in May 2018. Despite this 48% said they were planning to expand in the next 12 months.
Bayles added: "Our first broker barometer survey in 2018 highlighted a lack of longer-term thinking, and I'm delighted so many brokers are starting to address this by putting a succession plan in place.
"Taking the time to plan for the future now will enable brokers to protect their legacy for tomorrow and beyond.
"The increase in those planning to grow through internal training and development is also good news."
He added that the insurer has tools such as an online question guide for clients and the Aviva Broker Community for smaller independent brokers to help manage industry concerns.
The Aviva survey also found:
Fewer brokers are planning to leave the industry (only 6% over the next 12 months, compared to 9% in May 2018)
The majority of brokers feel they are spending the right amount of time servicing their clients, with one quarter spending too little time. Most would still like to increase the amount of face to face time they have with their clients
Brokers feel that clients do take their advice most of the time and value it all/most of the time
Price remains by far the most common question clients asked their broker in the past 12 months, followed by quality of cover and the need for cyber insurance
There was a rise in the number of brokers concerned that clients may be underinsured or have gaps in their cover should they choose not to follow advice (up from 78% to 87%)
Market/product diversification is seen as the greatest opportunity, followed by cyber insurance
Bayles added: "With risks growing ever more complex, clients need trusted advice now more than ever.
"This is where the role of the independent broker really comes into its own.
"The findings from our survey indicate that brokers are fulfilling this need, with almost all clients taking and valuing their advice.
"I am confident that whatever the next couple of months bring, we will see the industry continue to thrive."
Subscribers read more
The hotly-tipped candidates for Aviva CEO and what they will bring