He has worked at Aviva in a range of senior roles since 2005
Law firm, Slater and Gordon has hired former Aviva insurance executive Angus Eaton to lead its consumer legal services provision.
Eaton will be appointed as Slater and Gordon's new managing director of legal services which include employment, residential conveyancing and family law departments.
And he will also become the chief risk officer and chair the firm's risk management committee.
It is the latest appointment in a string of senior figures from similar backgrounds to join the law firm.
It follows Yvonne Ferguson being appointed as the firm's first chief technology and transformation officer in October last year and Alison Wilford being hired as the firm's chief financial officer.
Meanwhile earlier this year the law firm extended its contract with broker – Brightside for five years following a competitive tendering process.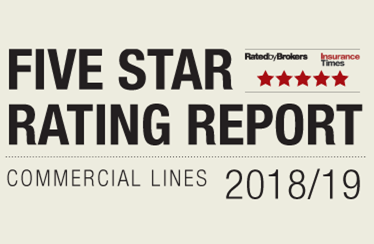 Roles
Eaton has worked in a multitude of senior roles at Aviva for over 13 years - these include group legal director and most recently strategy and transformation director.
But he said that he is excited about the law firm's mission to improve access to legal services.
He continued: "We are in a world where our customers continually face uncertainly and ambiguity – anything from buying a house, writing a will or going through divorce can be bewildering life events without the right help.
"Great legal services can offer a customer the comfort, answers and security to achieve the outcomes they are looking for. We are able to offer real solutions to people's problems through our service and legal expertise."
He will replace Ken Fowlie who stepped down in December but remains on the UK board as non-executive director.
Slater and Gordon's chief executive, David Whitmore, said: "Angus brings a wealth of experience and invaluable insight and expertise to the team.
"We have ambitious plans to develop and expand our consumer legal services offering and have built a strong leadership team with the skills required to deliver on these ambitious objectives."
Last year former managing director of Sainsbury's Argos Financial Services Martyn Beauchamp was hired as chief customer officer and Lynda Greenshields as chief GR officer.
Subscribers read more
New Simply Business head eyes fresh markets and predicts aggregator disruption