He replaces Keith Binley who has held the position for two years and six months so far
LexisNexis Risk Solutions has hired Jeffrey Skelton as managing director of insurance for the UK and Ireland.
Skelton will replace Keith Binley, who has decided to leave the business to seek fresh opportunities at the end of this year.
The move will be effective from the 1 July 2019. He will report to the firm's chief executive and will relocate with his family from the company's USA headquarters in Atlanta to Nottingham.
Skelton will be responsible for the investment and development of solutions, as well as advanced analytics and machine learning to deliver higher levels of customer experience.
Bill Madison, chief executive said: "We are delighted to have someone of Jeffrey's calibre lead the UK as it is one of the most dynamic insurance markets in the world and we want to ensure that our business scales with the market.
"Jeffrey is an accomplished leader who brings a sound knowledge of our markets, along with their challenges, opportunities and regulatory environments, to his new role. He has strong relationships with customers and industry alliances, and his ability to work closely with the leaders of the world's most recognised insurance and auto conglomerates makes him pivotal to all our development in the UK, Ireland and beyond."
Veteran
Skelton has worked for LexisNexis for over 17 years. Prior to his appointment he served as senior vice president where he was part of the leadership team that helped build the firm's insurance portfolio.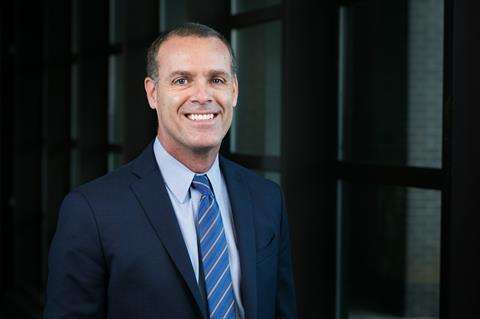 He added: "The insurance and auto manufacturing markets are going through substantial changes driven by increasing digitisation, customer demand for more personalised services and changing environmental risks.
"Our business is an enabler for these markets – providing the data, analytical skills and technology to support improved risk decisions. And these unique capabilities put us at the forefront of helping our customers develop their business and achieve their goals. The next decade will witness a revolution in how consumers engage with their vehicles and insurers – I look forward to being a part of that engagement story."
Subscribers read more
Q&A: Keith Binley managing director UK and Ireland at LexisNexis Risk Solutions