Get a better understanding of how brokers view MGAs in the UK general insurance market through Insurance Times' definitive star rating research report
Insurance Times' second annual Five Star Rating Report: MGA Market supplement is now live for 2021 – subscribers can access the digital edition of the research findings here.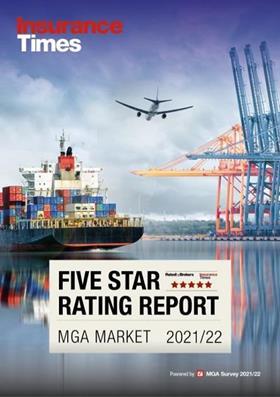 This year's report collated feedback between May and July 2021 from more than 1,000 UK-based brokers, recording their opinions, attitudes and satisfaction levels when it comes to the service they receive from MGA partners.
The 2021/22 report awarded a star rating to a record 38 MGAs – with six firms receiving the highest five star accolade.
Take a closer look at the final report findings, which includes a company profile of each MGA and verbatim broker comments, here.