Which firm has claimed the top spot as the number one broker in the UK general insurance market? Insurance Times and Imas reveal this year's broker ranking
The definitive ranking of the UK's top general insurance brokers, compiled by Insurance Times and Imas, is now live.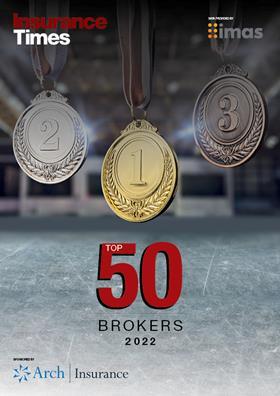 Within the supplement, which is sponsored by Arch Insurance, readers will be able to see which firms remain as stalwarts of the annual list, as well as pick out new entrants that are having an impact in the market and making their first appearance in this prestigious ranking.
Thanks to rampant M&A and broker consolidation in the last year, readers will also be able to distinguish which companies are using acquisitive growth to bolster their revenues and market standing.
To read the Insurance Times/Imas Top 50 Brokers 2022 report, click here.
Broker profiles outline each firms' management structure and strategy.