Which firm has claimed the top spot as the number one broker in the UK general insurance market? Insurance Times and MarshBerry reveal this year's broker ranking
Insurance Times is pleased to announce the full release of 2023's Top 50 Brokers report, with the full supplement now available online exclusively for subscribers.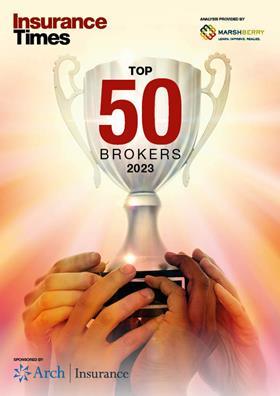 The annual definitive ranking of UK general insurance brokers for 2023 is now live, revealing which firms have come out on top financially during a competitive year.
This year's report was sponsored by Arch Insurance and put together in collaboration with MarshBerry, the new name for Imas.
Profiles in the report provide information on the top 50 brokers in the UK general insurance market, including revenue, leadership, business strategy and M&A deals.