The industry's most comprehensive list of top general insurance brokers in the UK is now available
This month (November 2021), Insurance Times officially launched 2021's Top 50 Brokers ranking, with the full supplement now available for subscribers following a sneak preview release in September.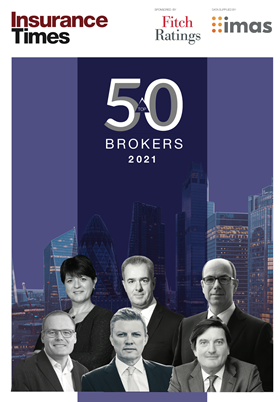 The definitive and final ranking of the UK's best general insurance brokers is compiled in association with financial advisory firm Imas.
Each broker profile listing includes details on firms' management strategies and leadership, providing a valuable overview of the go-to businesses in the broking sector.
Read the full Insurance Times/Imas Top 50 Brokers 2021 supplement here.
Subscribers can also access this year's Insurance Times/Insurance DataLab Top 50 Insurers supplement here.