Moving forward, brokers need to navigate clients' 'wariness' of the insurance sector following the FCA's business interruption test case
Brokers must "be much better prepared in timeliness" for their clients as the move to homeworking to mitigate the spread of coronavirus has slowed down turnaround times for insurance processes, said Luigi Maggio, director at broker McCarron Coates.
Despite the Covid-19 pandemic now being "15 months down the line", Maggio told Insurance Times that "the whole turn of the wheels is slower now" because of the shift to increased homeworking.
Although this is "nobody's fault", Maggio added that brokers now "have to be much better prepared in timeliness. We have to ensure that we have all the relevant information to provide and obtain the best deal".
"We have to be much better prepared for our clients," he said.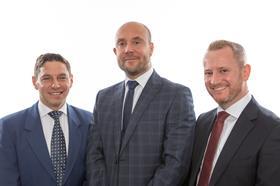 Furthermore, how brokers deal with their clients moving forward will also have to change in recognition of customers' "wariness of what's happened with Covid and the [business interruption] element".
Maggio explained: "What is an unbelievably proud industry has been tarnished and that's something we're going to have to recognise in how we deal with clients going forward because there will certainly be some wariness of what's happened with Covid and the BI element.
"Along with all the other challenges and balances we have, I think that's one of the biggest points that we have to look at.
"From a reputational point of view, the industry has suffered and we have to rebuild consumers' confidence."
Here, Maggio is referencing the FCA's test case surrounding the interpretation of business interruption policy wordings when applied to claims linked to the Covid-19 pandemic - the legal proceedings went through the High Court and Supreme Court, ruling mainly in favour of policyholders.
Current capacity
Aside from pandemic-related trends, Maggio also noted that "the hard market is definitely here in certain sectors".
Although this has seen premium prices skyrocket in particular lines of business, such as directors' and officers' insurance, Maggio maintains that "there's plenty of capacity there for the right type of risk".
He said: "Whilst rates tend to go up, because investment return is still so low, there still is a lot of capacity in the market. We're not seeing this exponential increase apart from in specific sectors."
He added that yesteryear's soft market "probably allowed [the industry] to be a more price focused market than value-based".